CHINATOWN DEVELOPER WHO RECORDED MADIGAN, SOLIS CHARGED WITH FRAUD
Illinois Policy Institute/ Ben Szalinski
The developer's recordings helped federal investigators charge Chicago Ald. Ed Burke and deepened the investigation into Illinois state corruption.
An FBI informant who secretly recorded Illinois House Speaker Michael Madigan and former Chicago Ald. Danny Solis, which then allowed federal prosecutors to charge Ald. Ed Burke, has been charged with wire fraud.

See Y. Wong was charged March 11. Depending on whether his arraignment is delayed along with other federal hearings by the COVID-19 outbreak, he is expected to plead guilty when arraigned March 24.

The Chicago Sun-Times reports Wong lied to buyers and Cathay Bank at the Canal Crossing development in Chicago's Chinatown. The bank gave $13.7 million to Emerald Homes, which was owned by Wong. His scheme cost the bank $1.8 million and buyers of condominiums in the development $1 million.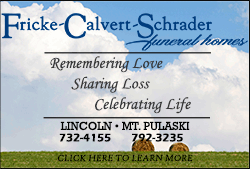 Wong's scheme took place in 2010, but it did not become public until charges were filed March 11. He in 2014 was making recordings for federal investigators in the hope that one day a judge would go easy on him when his crimes were eventually discovered.

The Sun-Times first identified Wong as an informant in January 2019. The news organization reported he had secretly recorded Solis and Madigan in 2014 after the former alderman got him a visit with Madigan at the law office of Madigan and Getzendanner about a development project. The recording revealed Solis would take official action in his position as alderman to privately benefit Madigan, according to a 120-page federal affidavit. Madigan has denied wrongdoing.

Wong's recordings cornered Solis and allowed federal investigators to convince him to record Burke, which eventually lead to Burke's arrest.

Burke pleaded not guilty last June to 14 corruption charges. Counts include extortion and using his city connections and powers to steer business to his law firm.

to top of second column]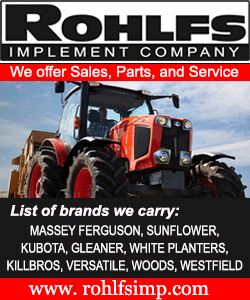 Ongoing corruption probes have embroiled governments from township halls up to the Statehouse. The Illinois Policy Institute supports the following anti-corruption reform measures, many of which were recommended in a 2009 state report released following the indictment of former Gov. Rod Blagojevich:
Adopting revolving door restrictions on state lawmakers becoming lobbyists.

Empowering the Illinois legislative inspector general to investigate lawmaker corruption. As is, this muzzled watchdog office must seek approval from a panel of state lawmakers before opening investigations, issuing subpoenas and even publishing summary reports.

Mandating state lawmakers recuse themselves from votes in which they have a conflict of interest. There is no current state law or even parliamentary rule requiring Illinois lawmakers to disclose a conflict of interest or to excuse themselves from voting on issues where they have personal or private financial interests.

Reforming the Illinois House rules, which grant more concentrated power to the House speaker than any other legislative rules in the country.

Using objective scoring criteria for capital projects, akin to Virginia's Smart Scale model. This ensures infrastructure dollars are directed by need rather than clout.

Passing a bipartisan constitutional amendment to end politically drawn legislative maps in Illinois.
Click here to respond to the editor about this article