Logan County moving forward with rural Fifth Street Road project


Send a link to a friend Share
For a long time, Logan County has been discussing the need for a road improvement project on 1550th Street, west of Lincoln. The road is commonly referred to as 5th Street Road. Six miles of this long-awaited project is expected to become reality within the next few years.

Design work began in 1996 on the rural section of 5th Street Road. Since then, the County has continued to make slow, but steady progress on the project. Unfortunately, the cost of construction has not allowed for the project to move forward.

The County has focused on the western portion of 5th Street Road, between 700th and 100th Avenues. Design engineering began in the late 1990's. Some of the culverts were replaced in 2009 using federal Highway Safety Improvement Program funds, but the remainder of the roadway still needs to be upgraded. In recent years, the Sugar Creek wind farm has been interested in the area. The 5th Street Road corridor is the logical route for most of their construction traffic.

In early 2019, Logan County negotiated a road use agreement with Liberty Power, the owner of Sugar Creek wind farm. Sheridan and West Lincoln Townships, who currently have jurisdiction of 5th Street Road, also negotiated road use agreements.


According to those agreements, Sugar Creek wind farm is allowed to use 5th Street Road for their construction activity with only minimal improvements to the road. The road is currently posted with a 35 mile per hour speed limit for the construction work zone. With the additional construction traffic, this speed limit should help to reduce the potential for vehicle accidents. 5th Street Road will be closed to through-traffic at various times during the wind farm construction. Local residents, school buses, emergency services, and mail delivery will still have access.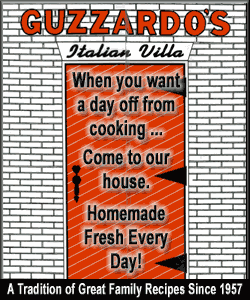 In lieu of making pre-construction improvements, the developer has paid $2M to Logan County. That funding will be used to supplement the County's funds to make the construction of the 5th Street Road project possible.
Construction plans have already been developed, and most of the Right-of-Way has been acquired along the 5th Street corridor. Minor updates will be needed to bring the construction plans up to current standards. The County Board is continuing to work with Hanson Professional Services to complete that work. The remaining design work will be done over the next few months while the wind farm is being constructed.
Construction of the Sugar Creek wind farm will take place through much of 2020. At the end of the wind farm construction, a roadway contractor will begin the work on the 5th Street Road project. That construction will likely begin in late 2020 and will continue in 2021. Six miles of roadway will be re-constructed on a new alignment. The road will have a wider surface, wide shoulders, and new culverts. Because the roadway will be completely re-constructed, through traffic will not be able to use the road during the project.

The 5th Street Road project has been part of the County's long-term transportation plan for many years. With the help of Liberty Power and the Sugar Creek wind farm, the Logan County Board is able to leverage funding from a private developer to help complete this project. Although traffic will be disrupted during the construction, the County is fortunate to have this opportunity to complete the project.

For more detailed information, please contact the Logan County Highway Department at (217) 732-3059 or at baukamp@logancountyil.gov
[Bret A. Aukamp
Logan County Engineer]