Keeping your well-being when your world has shrunk

Send a link to a friend Share
[March 30, 2020] During this unprecedented time where many are being asked to shelter in place, it can be easy to become anxious about all that is happening around the world. Extra time at home can also cause stir craziness.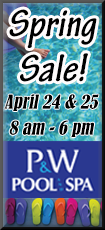 On a recent livestream, financial gurus Dave Ramsey, Rachel Cruze and Ken Coleman said you can control your attitude, money and opportunity. You can also control the controllables like it all depends on you.

It is good to weather this time with peace, not panic and practice self-care.

Fortunately, there are many self-care strategies that can help you weather these times with some peace and enjoy the extra time with your family. Now is the time do all those activities you never have time to do.
Here are some ideas from local residents: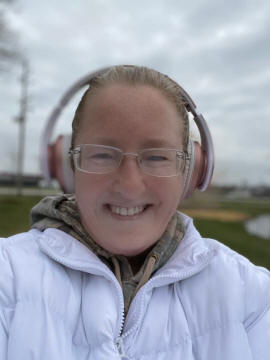 Get some exercise. The CDC says with appropriate social distancing, it is fine to take short walks or bike rides to get some fresh air. If you are staying indoors, you can watch YouTube workout videos. Terri Tibbs, who works at the Lincoln Park District said they are offering virtual group fitness and Active Agers group exercises.

Read the stack of books you have been waiting to read.

Download books to audible so you can listen to them and learn something new as Lincoln resident Darla Pinney has been doing.

Watch movies and shows you have not had time to watch.

Download coloring pages from Pinterest or google. Coloring can be good stress relief for both children and adults.
Make hearts, encouraging messages and bears to place in your window. Heart hunts and bear hunts have become fun activities for families out on short walks. They can also provide counting practice.
Tackle projects you have been putting off. Sewer and quilter Sue Bidwell is finishing "UFOs" or unfinished objects along with a few new projects.

Declutter your house and decide what you really need to keep.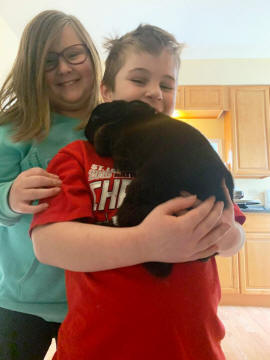 Spend time with pets who can bring joy and companionship.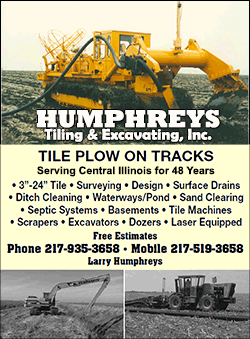 Spend time baking or cooking.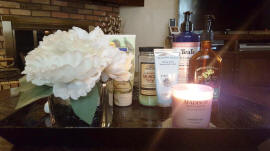 Do an at home spa day. Local resident Tanya Poulos said she did prayer and spa to "make my family feel loved, relaxed and safe in God's love."

Keep connected with family and friends through apps like Skype, Zoom, Google Hangout and FaceTime. These apps can help teachers and students keep in touch, too.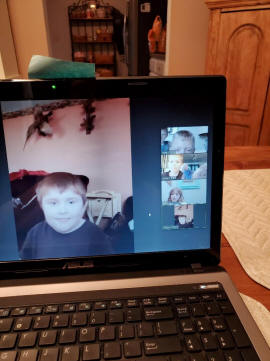 Leslie Hoagland said, "I'm doing Zoom with my students to stay connected. We get to see and talk with each other; lots of giggles and jokes. It is really healing to this teacher's soul."

Some others have found several ways to keep busy.
Amy Bailey said it is good to stay active and not eat too much. Read a good book instead of watching Netflix. Play board games with your family. Just try to make each day special for your family in some small way.

Heather McEvers said, "My kids and I are doing lots of walking, playing action games, keeping up with studies and playing at Central."

If you can have routines that provide some sense of normalcy, it can help you through this challenging time.


[Angela Reiners]

Lincoln Park District Group Fitness
https://www.facebook.com/groups/ 1295871 710589618/

Lincoln Park District Active Agers
https://www.facebook.com/groups/ 21467347 9775304/

Coloring pages for adults
https://www.pinterest.ca/wildcrafter1/coloring -adults/

Coloring pages for kids
https://www.crayola.com/featured/free -coloring-pages/