Zion Lutheran Church of New Holland, Illinois announces the retirement of its Pastor, Rev. Charles Olander, effective September 20, 2020.

Rev. Olander, an Iowa native, earned a B.A. in Marketing from the University of Northern Iowa. He worked in insurance and banking before enrolling at Concordia Theological Seminary in Springfield. His vicarage year was spent in Winchester and Bluffs, Illinois. Pastor Olander earned his Master of Divinity degree from Concordia Seminary in Ft. Wayne, Indiana in 1978. His first call was to Trinity and Zion Lutheran Churches in Winkler and Morden, Manitoba, Canada. In 1980, Pastor Olander accepted a call to Zion Lutheran Church, New Holland, where he served until 1988. He then accepted a call to Concordia Lutheran Church in Springfield, Illinois. Pastor Olander was called again to Zion Lutheran Church, New Holland, in 2005, and has served again as their pastor for the past 15 years.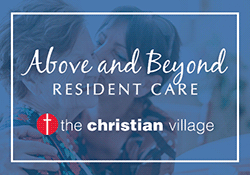 During his first call at Zion Lutheran Church, New Holland, Pastor Olander began serving as Lutheran Chaplain at the Lincoln Developmental Center. In 1982 he began a prison ministry at Logan Correctional Center in conjunction with the Central Illinois District of the Lutheran Church, Missouri Synod. In 1984 this ministry was expanded to include Lincoln Correctional Center. Pastor Olander will continue prison ministry at these facilities on a part time basis. He will also continue to serve the Lutheran Church – Missouri Synod as a part-time Planned Gift Counselor for the Central Illinois District.

Cards of Well Wishes can be sent to: Pastor Charles Olander, PO Box 199, New Holland, IL 62671.
[Terri Tripplett]