This week we had three readers who took the trip to the farm and two others who identified it and will receive honorable mentions.

We'll start with our super sleuths Bob Fulk and Martha Simmons. This week Bob was first.

Bob is a regular reader of Lincoln Daily News, and we at the paper appreciate that very much. While we expected that he or Martha would be the first to get to the patch, we did not expect that Bob would go four days BEFORE the game actually began.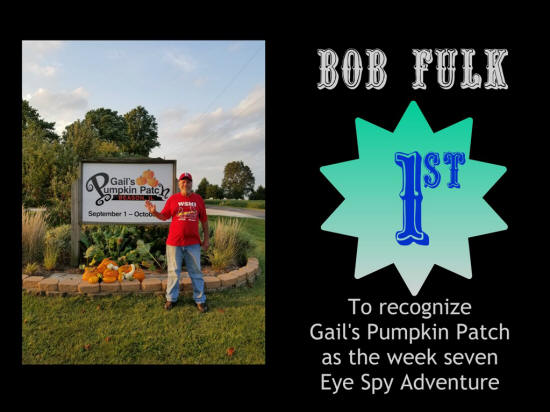 On Saturday, September 5th, at the conclusion of the week six game, we noted in the caption on the community page that we would delay announcing the winners and starting the week seven game by one day due to the Labor Day holiday. In that caption, we said that we give the first clue start week seven on Wednesday, September 9th, but that was okay because where we were going isn't open on Tuesday's anyway.

Bob read that caption and recalled that earlier in the week he had read a story published in Lincoln Daily News about the opening of the patch this year. In that story, it mentioned that this year the patch will close on Tuesday's for deep cleaning.

So, he and Tammy jumped in the car and off they went to get that selfie!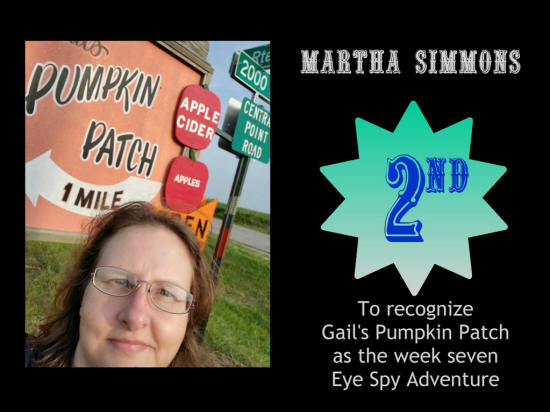 Martha Simmons found her way to Gail's Pumpkin Patch on Wednesday after the first clue was published. She used a form of word association to figure it out. Martha said that the photo clue that day featuring three of the farm's cats was a key trigger. She noted the black cat that was the largest of the three in the photo made her think of Halloween. Halloween reminded her of Gail's Pumpkin Patch, which is a great place to go to get in the spirit of the season.

Off she went to rural Beason and she grabbed that selfie the same evening. She noted that by the time she got there, the patch was closed for the day, but she had plans to return and make a few purchases sometime soon.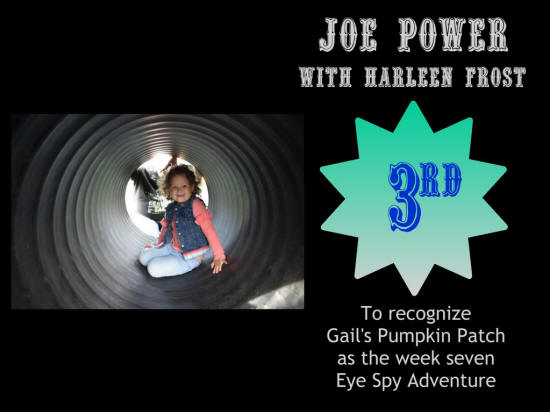 Then we heard from Joe Power after the Thursday clue featuring the black corrugated plastic tunnel maze.

Joe didn't send us any commentary, but was happy to share a picture taken of his great granddaughter Harleen Frost inside the tunnel. While we didn't get any notes, take a good look at the shot. It appears to us that Harleen is having a really good time at Gail's and we think other kids will too!

Mary Kay Lohrenz also recognized the tunnel and sent us her guess that it was Gail's Pumpkin Patch. Mary Kay did not provide a selfie, but we're still giving her an honorable mention along with much thanks for following along in the week seven game.

And, finally, on Saturday our last clue for the week included a photo of Gail Apel-Sasse. The clue read Her name may sound sassy, but she's as sweet as pumpkin pie!

We received an email from Andra Lessen of Lincoln who identified Gail and the Pumpkin Patch as the week seven location. Again, without a selfie, we are going to send thanks to Andra for following along and give her an honorable mention for the week seven game.

The week eight game will begin on Tuesday, and it will be the last game. We hope to make it special for everyone, and encourage you all to play along with us.

[Nila Smith]

Find more details here: Come play "Eye Spy" with Lincoln Daily News