Logan County Board wrestling through next FY budget



Send a link to a friend Share
At the Logan County Board Finance Committee meeting on Tuesday, September 8th, the focus of discussion was projections for the Fiscal Year 2020-21 budget the board will be voting on soon. This was the first meeting without longtime Finance Chairman Chuck Ruben to lead the process. Sadly, Ruben passed away unexpectedly last month.

The county fiscal year begins Dec. 1st.

Committee members present were Committee Vice Chairman David Hepler, Board Chairman Emily Davenport, David Blankenship, Janet Estill, and Bob Farmer. Guests included board members Cameron Halpin, Steve Jenness, Scott Schaffenacker and Jim Wessbecher in addition to several department heads.

Hepler recently met with Logan County Treasurer Penny Thomas and Chairman Davenport to look at the budget figures. Hepler said they tried to apply some "guesstimates" of what the county may be getting back [from department surpluses]. He asked Thomas to give an appraisal of how the budget looks right now.

Thomas said there are several changes from last year with both increases and decreases. Some changes have to do with reimbursable salaries and insurance benefits.

By taking the 2019 fund balance of $1,610,660, bringing it forward to 2020, and spending everything in this year's budget less $1,051,374, Thomas figured out what would be left. She said it would leave the county with a fund balance of $559,286 going forward into 2021.

The county should be getting $300,000 reimbursed from the CURES (Coronavirus Relief Fund) Act. In addition, Thomas said there may be around $250,000 that departments will bring back at the end of the year. That would leave a $1,109,286 balance at the end of this year.

With the changes Thomas made, she came up with a balance of $1,282,407. That would bring the amount down to $173,121 deficit.

The $173,121 is with $404,830 in permitting fees added in. The county is hoping to get these fees but has no definitive confirmation at this point. Thomas said if these permitting fees are not added in, it would bring to deficit to $577,951.

Before former Finance Committee Chairman Chuck Ruben's sudden death, Thomas said he had asked that she take the highway, bridge, and other tax revenues and put the money back in the general fund.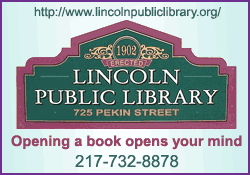 Due to the pandemic, Hepler said Thomas has told him the county may not be able to count on some of the normal revenue streams.

The year started off with good sales tax revenues. Right now, though, Thomas said revenues are $30,000 lower than last year. Some are starting to increase, and she said money coming in from the CURES Act could help reverse that. However, Thomas is not sure what might happen in the next month or two.

Using approximate figures, Hepler said it sounds like we are roughly looking at a close to $200,000 deficit. Without permit fees from the Invenergy project, Hepler said it could be closer to $600,000.

The audit from last year showed a positive balance, but Thomas said she is not sure how the one at the end of 2020 will come out.

Davenport is not sure permit fees should be put in since they may not come in. She said that does not seem sustainable.

Blankenship said he agreed they are not sustainable, so it is not good wisdom to put them in.

When it comes to her own money, Estill said she would not do that. If the fees do not come in, they do not come in. If we get them, that is great.

To see how much of a deficit they need to address, Hepler said the board needs to decide soon whether to include the permitting fees as a revenue source. In relation to these fees, Hepler said he would like to discuss the developer statement of intent and the use of these fees in the general fund or an escrow or designated fund placement.

Invenergy, a power generation development and operations company, has plans for a wind project. However, for various reasons, Hepler said Invenergy is not sure about permitting next year. Invenergy has expressed concern about the how the county has negotiated road use agreements in the past.

Invenergy told Hepler that if they use the same attorney as they have for past road use agreements, the county should probably not count on them permitting next year.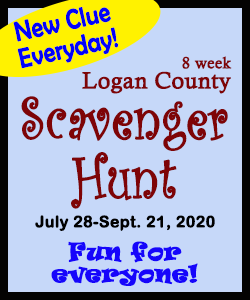 Representatives from Invenergy have told Hepler they would also like to become more familiar with the county's zoning and permitting process. Hepler is hoping the county can work with them. He said it is good if people in the industry can recommend our county.

Mulligan Solar hopes to start their project soon and is negotiating road use agreements with Broadwell Township. Hepler said that may bring in $208,000 in permitting fees next year.

If the $404,000 in permit fees that may or may not come to fruition is kept in the budget, Hepler said the board needs to address what Invenergy has indicated will allow the company to do permitting soon.

Davenport asked how it would affect the county if the budget was taken back to last year's figures. She wanted to know what it would save the county.

Because of contractual salary raises in some department budgets, Thomas said that would probably not work. If the county did go back to last year's figures, Thomas estimated savings would be about $100,000.

Blankenship asked whether that amount is based on the amount the department is appropriated in the budget or the actual expenditures. He then asked about looking at the 2018 and 2019 actual budget expenditures to help decide what to budget for 2021. Blankenship wants to do this instead of budgeting off requested amounts because the county board has no idea when the county enters deficit spending.

With the audit, Thomas said she has both the budgeted and actual expenses shown for 2019 final budget. The audited amount is $562,687 for the final budget. Thomas said the year to date actual amount is $465,412.

Hepler asked Blankenship if he was talking about rolling back the present requests for the upcoming budget.

If it is not too taxing, Blankenship said he would like to look at actual expenditures versus requests for the past two years. Because the budgets are tight, Blankenship wonders how much flexibility there is.

When looking at the county as a whole versus individual departments, Blankenship said again, it would be difficult for the board to determine at what point we enter deficit spending. He is opposed to overfunding departments, which enables some departments to give the appearance of efficiency when in fact they may not be giving back real dollars. If dollars returned are appropriated due to a deficit budget, it is not real cash money, it is deficit dollars.

Blankenship feels it is the board's responsibility to be in control of when we enter deficit spending. He said public officials have done their due diligence with the budgeting process they have been given.

The major issue for Blankenship is not knowing where the county is at financially. He said giving back deficit dollars is like playing games when there is a deficit budget.

The process has evolved over the years and Hepler said it was well intended so they did not have to lay off employees or make cuts. He said is has been easy to say we could have a deficit of $200,000 because the county usually gets some money back from various departments at the end of the year.
When there are excess revenues or deficit spending, Blankenship said he feels the money should go into accounts per committee. The money could then be distributed to public officials when they are unable to work within their appropriated dollars. The deficit spending would then be under strict board control.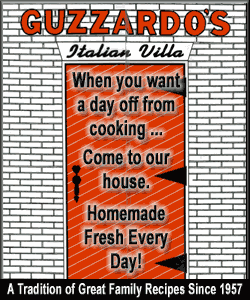 What Blankenship would like to see is a zero-dollar deficit budget for the public officials and departments. Any deficit budget would then fall under the responsibility of the county board committees and adjourned board as a whole. Blankenship said that puts a host of checks and balances on any deficit spending.

Both Schaffenacker and Halpin agreed with Blankenship that changes in the process are needed.

Halpin would like to see the finance committee and full board make changes to the way the budget is addressed if the county has unspent money each year.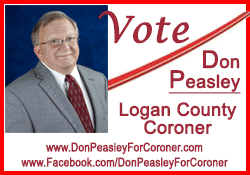 To get a better understanding of the ebbs and flows of the budget, Schaffenacker said these issues would be something good for the Finance Committee to dig into.

If the wind and solar permit fees are not included in the budget, Hepler said it may mean cuts for departments. He would like to hear from office holders at an upcoming special meeting. The board needs to vote soon on whether to put the fees in.

For Blankenship, the issue is about making an accurate determination where services would actually be reduced versus preventing expansion of county departments. This expansion could relate to salaries, equipment, services and almost any aspect of a department.

Community member Dale Nelson asked whether there is other revenue besides what may be coming in from the CURES Act and permit fees.

There are other fees that come in from areas like Circuit Clerk, but Thomas said many of them have already been figured into the budget.

In time, Hepler said the various energy projects will start to pay property taxes, which also brings in more revenue.

There are at least two other potential upcoming projects that could be significant revenue sources, too. Hepler said the board needs to decide whether to listen to what these companies are asking to try to decide how to proceed.

Hepler is still waiting to hear from Invenergy about fees and what might keep them from starting. Hepler asked other board members thoughts on putting the fees in the budget.

Both Jenness and Halpin said the county should not put in money the county is not sure of getting.

Wessbecher said these fees are not a source of revenue we can count on every year.

There was a question from Thomas about whether the budget could be adjusted if there is a decrease in revenue and the fees are put in the budget now. She wanted to know whether the budget could be amended if the county realizes six months later these fees are not going to come in.

Four years ago, Hepler said he asked then State's Attorney Jonathan Wright about budget adjustments during the year.

Wright told Hepler if the board realizes over the course of the year an expected revenue source will not materialize, the budget could be amended. Hepler said that would be twice as painful for the departments if done at that point in the year. Wright said the board should be careful about putting such money in the budget.

If we wait to amend the budget towards the end of the fiscal year, Blankenship said departments may have already spent the permit money included in the budget. Then the county would very likely enter into deficit spending.


Hepler asked what 10 percent cuts across the board would mean for the budget.

With 10 percent cuts, Thomas said that could mean an extra $114,000 in the budget. She took the grand total of expenses and general funds to come up with that figure.

To absorb the $600,000 that would be lost if permit fees are not added in, Hepler said there would have to be deep cuts. Department budgets would have to be adjusted. He remembers cuts between 10 and 15 percent around 16 years ago.

Since some areas are reimbursed, Hepler said he does not want to "cut off our nose to spite our face."

Logan County Sheriff Mark Landers asked how many years the county has come in at a negative.

Last year, Thomas said the budget deficit was over $841,000 when it was done. After the audit, they came in around $500,000 ahead.

If the board asks for cuts and then the budget ends up with more money than expected, Landers said that does not seem fair. When department heads are being asked to cut personnel and services, there are questions that need answered.

The departments work to not overspend and try to be diligent. Landers said bringing money back speaks to the fiscal responsibility of office holders.

In his budget, Landers said he puts in amounts for insurance that may not be spent and may come back at the end of the year. The expenditures and salaries are always used though. The line item for training has increased. The department now pays for training the state used to pay for, which Landers said was an unexpected expense.

Though so much must be put in each department for insurance, Thomas said these amounts could possibly be thrown all in one line item by averaging the number of full-time employees on insurance.

Though Halpin said he knows the department heads spend money wisely, he said constituents have expressed concern about budget issues. He would like to see some change and more transparency in how the budget is done.

In later discussion, Blankenship said he is not in favor of flat percentage cuts across all departments. He believes it is an inaccurate response to the problem. Blankenship would rather look at expenditure trending over the last three to five years. That gives the board a clearer perspective on what action needs to be taken.

Logan County Highway Engineer Bret Aukamp said he has not seen enough from Invenergy to feel confident they will be permitting. He feels it is premature to talk about attorneys and road use agreements and said it is like putting the cart before the horse.

Permit fees help provide services for the public and are used to help with operating departments, so Hepler said he is inclined to vote to put them in. He does not want to lose those projects. The board needs to decide soon whether to put the $400,000 in the budget.

Hepler said we need to grow the county, increase the tax base, and encourage businesses to come here. The county has pulled back on economic development efforts and the local economy is not strong. Therefore, Hepler we need to get rid of impediments to business.

At the upcoming special finance meeting, Hepler wants the board to consider economic development initiative funding. These items may include the Economic Development Partnership, the Lincoln College Consortium and CAPCIL. He would also like to discuss community development funding including tourism, downtown development, the historical society and education.

There will be a special Finance Committee meeting Monday, September 28 at 5:30 to discuss various budget issues. Among items discussed will be deficit budgeting and whether to include wind farm and solar farm permit fees as a revenue source in any form.

Other items the committee will discuss are Airport and Farm account and Criminal Case Fund reimbursements. In recent years, the county has transferred some of these funds to help other departments.

In addition, the Finance Committee will be discussing Health Department funding measures, budget and departmental funding amendments and pay raises for non-union employees.

Hepler said as the board considers changes in departmental funding, they will be looking at whether they need to make cuts. He wants to hear from department heads about the impact cuts would have on their services.

Once the board has amended the budget, they will likely vote to put it on display in October. In November, the board will potentially vote on adopting the budget.

[Angela Reiners]