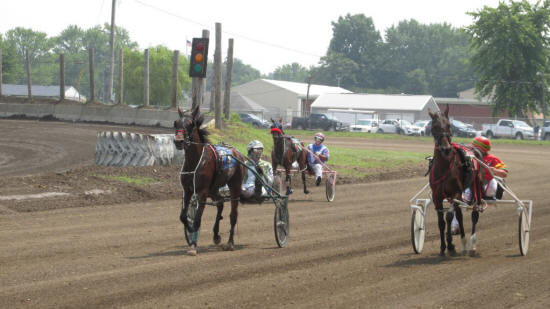 The Downstate Classic Harness Racing began on Sunday at the Logan County Fair. Racing will wrap up today with the Illini Trot & Pace starting at 1:30 p.m.

The weather has been ideal for racing with not an excessive amount of heat and no rain.

If you've not had the chance to get out to the races, be sure to do so today.
Photo by Derek Hurley (Click on image to enlarge)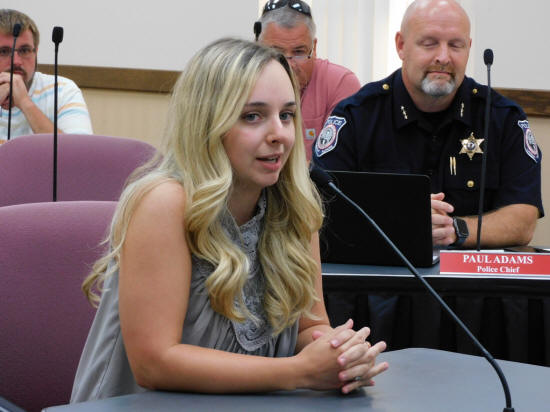 At the Monday night meeting of the Lincoln City Council, aldermen were introduced to Alice Roate, the new Executive Director of the Logan County Tourism Bureau.

Roate is a Logan County native, a Lincoln resident with a Bachelor's Degree from Iowa State University in Event Management. Roate said that tourism had been a large part of her university studies. She is excited about utilizing her education and knowledge of the area to promote tourism in Logan County.
Photo by Nila Smith (Click on image to enlarge)