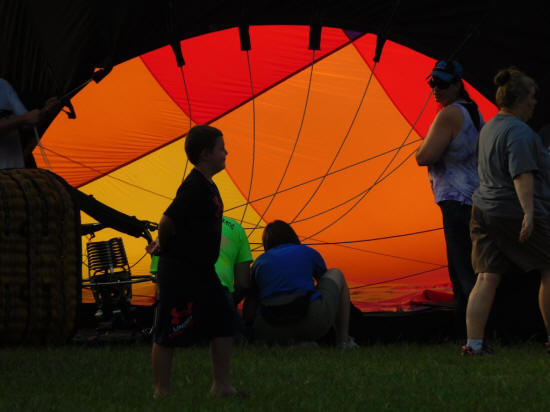 The Friday night launch from the Bateman residence at the 2021 Balloons Over 66 weekend was picturesque. Shadows fell early on the lot bordered with thick woodland, making for some fantastic light versus dark photos of the event.
On Saturday, the east side of the Logan County Courthouse Square in Lincoln was a great place to spend time during the Balloons Over 66 weekend.

With a new Art show offering for the weekend came an opportunity for the community to participate in creating a commemorative painting honoring the 20th anniversary of September 11, 2001.

A little further south, Dock Dog competitions were in full swing in the afternoon on Saturday. Smooth orator Erik Sabin kept everyone's attention as the talented dogs dove into a large pool of water competing in a number of skill categories. Technical assistant Ivan Diaz coordinated the delightful event.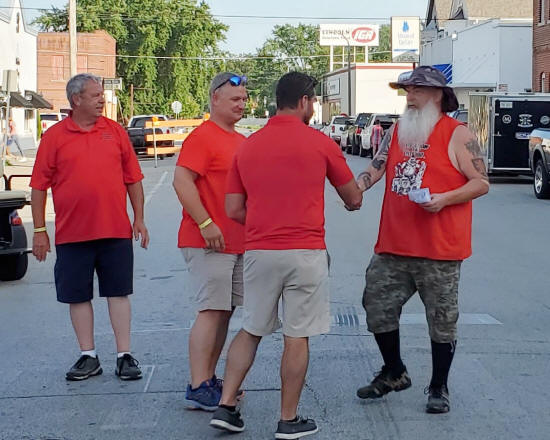 Although some might say it was smokin' hot in Lincoln on Friday and Saturday, the best part of that phrase for many would be the word smokin'. Smoking meat was the name of the game Saturday as the Backyard Barbecue Contests brought together amateur grillers to compete for the best smoked ribs and chicken.

In the end, one group stood out. The Up from the Pitts BBQ team won first place in ribs, third place in chicken and Grand Champion overall.
Photos by Nila Smith and Angela Reiners (Click on image to enlarge)