Railers defeat Madison 24-19 in Collinsville Tournament
Send a link to a friend Share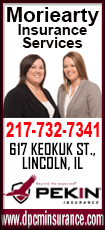 [December 29, 2021] The Lincoln Railers returned to the court Tuesday night in the 2021 Collinsville Prairie Farms Holiday Tournament and defeated Madison in a very low contest, 24-19 the final score.
Lincolnís only offense in the first quarter was a three by Camden Nelson. Madisonís offense was a little better and the Trojans held a 6-3 lead over Lincoln as the first eight minutes came to an end.
Nelson hit another three in the second quarter to tie the game 6-6. Gowin hit a jumper to give Lincoln an 8-6 lead but the Trojans would tie the game 8-8 before the second quarter came to a close and that would be the score going into the break at halftime.
Payton Cookís free throw in the third quarter put Lincoln on top 9-8. Madison was quick to take a 10-9 lead but Elijah Pollice was just as fast on the steal and the layup to give Lincoln an 11-10 advantage. The Trojans would take over the lead again and when the third quarter ended it was Madison on top 13-11.
Nelson put the Railers in the lead with a three just a minute into the fourth quarter action, 14-13 the score. Nelson hit nothing but net for another three a minute and a half later and the Railers were up 17-13. Madison scored to cut the lead to 17-15 but with Gowin hitting a corner three at the 5:00 minute mark, the Railers were building a lead, 20-15 the score. Pollice extended the lead to 22-15 as he drove the lane to score with 1:30 left to play. With the Trojans rattling off four straight points over the next minute, Lincoln held onto a slim 22-19 lead with less than :15 seconds to play. With the Railers controlling the ball, the Trojans were forced to foul repeatedly and eventually they would send Nelson to the free throw line. With 8.8 seconds on the clock, Nelson calmly sank two free throws to give Lincoln a bit of breathing room, 24-19 the score. Madison tossed up a three at the end but with Cook pulling down the rebound, time expired and the Railers walked away with the 24-19 win.
Camden Nelson saves the day with 14 points scored in the game to lead the Railers offense.
Lincoln improves to 11-1 on the season and 2-1 in the tournament.
With a combined total of 43 points scored in the game by Lincoln and Madison, a new tournament record is set yet again for lowest points scored.
The Railers will resume play in the Collinsville Prairie Farms Holiday Classic today at 1:30 p.m. versus Granite City.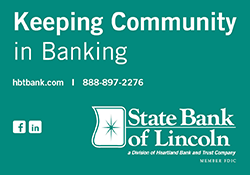 Lincoln 24
Nelson 14
Gowin 5
Pollice 4
Cook 1
Madison 19
D. Enlow 10
Hurst 7
Wilson 2
[Teena Lowery]