Lincoln claims 5th place in the Collinsville Tournament
Send a link to a friend Share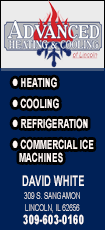 [December 30, 2021] With three wins and just one loss in the 2021 Collinsville Prairie Farms Holiday Tournament, the Lincoln Railers finished in 5th place on Wednesday afternoon as they defeated Granite City 51-38.
Elijah Pollice guided the Railers to a 13-6 first quarter lead, as he poured in seven points. Payton Cook had four points in the first quarter.
At the half Lincoln was up 22-18, thanks to an exciting three at the buzzer by Camden Nelson.
Nelson carried the momentum into the third quarter, where he hit a couple more threes early on. Aidan Gowin earned his first points of the game in the third quarter. Gowin completed the layup and the Ďand oneí to stretch the Lincoln lead to 33-24 with just under three minutes left in the quarter. Gowinís three near the end of the quarter allowed Lincoln to lead 38-31 over the Warriors.
The Railers were able to keep Granite City at a respectable distance in the fourth quarter. Nelsonís two free throws with 1:18 left to play gave Lincoln a double-digit lead, 48-38 the score. Pollice would finish the Railers scoring at the free throw line and Lincoln claims the 51-38 victory over Granite City.
Elijah Pollice led Lincoln with 14 points. Payton Cook and Camden Nelson each had 11 points.
The Railers improve to 12-1 on the season.
Lincoln will play at Charleston on Wednesday, January 5, 2022. The JV will start at 6:00 p.m. The Varsity is scheduled for 7:30 p.m.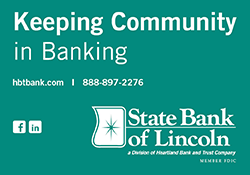 Lincoln 51
Pollice 14
Nelson 11
Cook 11
Bivin 6
Gowin 5
Hayes 4
Granite City 38
Grose 12
Smith 7
Yarbourgh 6
Longstreet 5
Riggins 4
Bond 2
Thomas 2
[Teena Lowery]