Luke 2:8-9 "And there were shepherds living out in the fields nearby, keeping watch over their flocks at night. An angel of the Lord appeared to them, and the glory of the Lord shone around them, and they were terrified."
It's funny how the Christmas Story played out. Mary was terrified as well when she saw the angel. Joseph was a carpenter, who didn't have much. The shepherds were the people who broke the silence. That's how God has always worked. The world had been full of darkness since the curse. But, God has been using people in the darkness, and bringing people out of darkness ever since!

Luke 2:10-11 "But the angel said to them, "Do not be afraid. I bring you good news that will cause great joy for all the people. Today in the town of David a Savior has been born to you; he is the Messiah, the Lord."
Jesus came from a family line full of darkness. The news was delivered in an unexpected, lowly area. The shepherds, who were looked down upon, delivered the message. So, I want to remind you of something you probably already know. It doesn't matter where you came from; it matters where you are going!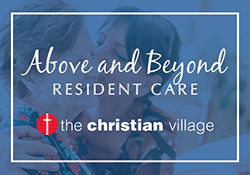 In a world full of darkness, Christmas is a time when we remember that the solution to this darkness has already been offered. First came the light! Then the reason to not live in fear any longer. I bring you good news that will cause great joy for all the people…a Savior has been born to YOU!!!

Light offers forgiveness to the sinner. Light offers love to lonely. Light offers hope to the broken. And light offers eternity to all.
Jesus lived in the darkest areas, choosing to spend time with people who were most rejected. Jesus spent much of his life assuring us that this joy is for all people, not just some. This birth of Jesus is a reminder that we too can be reborn, becoming children of God!

That's how we will experience this great JOY OFFERED TO ALL PEOPLE!

Jesus didn't save us while sitting somewhere far away. He lived a life. He chose to feel what we feel, suffer how we suffer, and have the same pain that we have. Just as Jesus became the light of the world, let us follow His lead, by choosing to be light in the darkness.