Lincoln Daily News
welcomes letters of appreciation, information and opinion on matters pertaining to the community.
As a community we need to be able to talk openly about matters that affect the quality of our lives. The most effective and least offensive manner to get your point across is to stick to the issue and refrain from commenting on another person's opinion. Letters that deviate from focusing on the issue may be rejected or edited and marked as such.
You may also send your letters by email to ldneditor@lincolndailynews.com
or by U.S. postal mail:
Letters to the Editor
Lincoln Daily News
601 Keokuk St.
Lincoln, IL 62656
Letters must include the writer's name, telephone number, and postal address or email address (we will not publish address or phone number information). Lincoln Daily News reserves the right to edit letters to reduce their size or to correct obvious errors. Lincoln Daily News reserves the right to reject any letter for any reason. Lincoln Daily News will publish as many acceptable letters as space allows.
To the editor:

This week the Humane Society of Logan County made the extremely difficult decision to euthanize a five-and-a-half-year-old male dog named Titan. We are releasing this statement to explain the true nature of the decision and situation and to clear up mistruths that are being spread on our behalf.

On Sunday at noon, all current volunteers received an email notifying them of the decision so that volunteers that wanted closure and wanted to say goodbye had the opportunity to do so. Current volunteers were given Sunday and Monday to come to the shelter during regular volunteer shifts to say goodbye.


HSLC did not share the time or details surrounding the scheduled euthanasia. Titan was put to rest at approximately 2:30 on Tuesday afternoon. Around 5:00 p.m., after he was put to rest, HSLC received an unsigned photograph of an injunction. We later learned that it was formally filed sometime after 5:00 p.m. Tuesday.

HSLC is a no-kill shelter, and we still are. To constitute a no-kill shelter, the shelter does not euthanize for time or space constraints. Humane euthanasia is used as a last resort in instances when an animal is deemed too ill or too dangerous for rehabilitation. This decision was not taken lightly or before going to extensive lengths to rehabilitate, transfer, and publicize Titan.

HSLC reached out to rescues in Chicago, Central Illinois, and other states, and attempts to transfer him to another shelter were unsuccessful due to his history of aggression towards other animals and humans. His aggression was a liability to HSLC and any other organization that he would have been transferred to, and we were turned away in all of our attempts.

Over the summer, a professional trainer came out to HSLC to evaluate Titan and the opinion of that trainer was that he could not be rehabilitated. The inconsistency and unpredictability of his attacks ruled out our hopes for professional training.
Still, we persisted, and attempted to market Titan to a home with no other animals, no children, and a securely fenced in back yard. We made it very clear that he would need experienced adopters willing to work very hard and train him.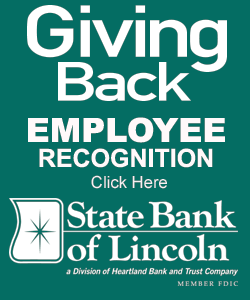 Titan was featured in a widely shared, professionally made video over the summer. This video was shared by HSLC, and rescues in the Chicagoland area to a wide audience.
Additionally, Titan was featured on animal segments on both WICS in Springfield and WAND in Decatur. Our amazing volunteers also shared flyers, social media posts, and advocated for Titan and his need for a special home.

Titan arrived at HSLC in January 2018. He was adopted once, for a period of approximately four months, but returned due to behavioral issues and attempted attacks on the family cat. Since this initial adoption and return, Titan has not received any viable (no kids, pets, fenced yard) adoption applications in his time with HSLC. Recently, someone expressed interest, but did not meet the requirements and expressed concern after witnessing a recent attack.

Titan has a history of documented, and undocumented attacks on both humans and other animals. Titan has had more than the necessary incidents of aggression but most went undocumented by volunteers attempting to insulate Titan from this outcome. Many will say he just played rough or didnít know his own strength in attempts to downplay. We also know that some of our volunteers were lucky enough to never see his aggressive side, and we are thankful that they knew the loving side all animals have. However, two recent attacks on volunteers that involved severe bites caused HSLC leadership to reach out to our insurance and legal provider.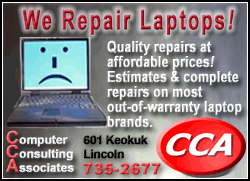 Unfortunately, misinformation is being spread online and it has severely impacted our operations and caused serious safety concerns.

We hope that you will come to see that this decision was not made lightly, and it was made so that HSLC can keep our volunteers, staff, and animals safe while servicing the needs of countless animals in need.
Victoria Padilla, HSLC Board Secretary
Humane Society of Logan County
[Posted February 1, 2021]