Lincoln Daily News
welcomes letters of appreciation, information and opinion on matters pertaining to the community.
As a community we need to be able to talk openly about matters that affect the quality of our lives. The most effective and least offensive manner to get your point across is to stick to the issue and refrain from commenting on another person's opinion. Letters that deviate from focusing on the issue may be rejected or edited and marked as such.
You may also send your letters by email to ldneditor@lincolndailynews.com
or by U.S. postal mail:
Letters to the Editor
Lincoln Daily News
601 Keokuk St.
Lincoln, IL 62656
Letters must include the writer's name, telephone number, and postal address or email address (we will not publish address or phone number information). Lincoln Daily News reserves the right to edit letters to reduce their size or to correct obvious errors. Lincoln Daily News reserves the right to reject any letter for any reason. Lincoln Daily News will publish as many acceptable letters as space allows.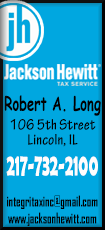 To the editor:

Recently I booked an appointment for my first coronavirus vaccine shot March 13th in Springfield, Sangamon County. My friends tipped me to its website, which filled appointment slots quickly.

Illinois has totally botched its coronavirus vaccine shot administration. March 13th is 6 weeks hence. Zero appointments in Logan County are available.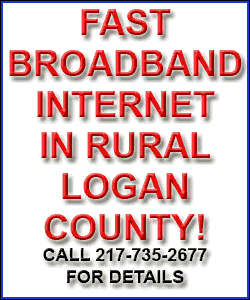 Monday morning, the day Illinois vaccine shots first became available to Groups 1A and 1B, I phoned the Logan County Department of Public Health at 735-2317.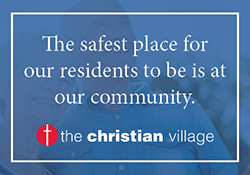 A gal rather rudely told me to go to its website or its Facebook page, donít call the Logan County Department of Public Health again because itís too bizzy to hassle with the public which pays its publik wurkr salaries, its vaccine appointment website has crashed, all appointments for the two February days, the 13th and the 17th, are booked, she didnít know when next appointments would be available, Logan County only received 340 total vaccine doses, donít call back.

Thatís ďtotally botchedĒ.

Frustrated Taxpayer
[Posted February 1, 2021]
Click here to send a note to the editor about this letter.