CAPCIL and Sheriff's Office say jailees would benefit from life skills program



Send a link to a friend Share
On Wednesday, January 6, members of the Logan County Planning and Zoning and Economic Development Committee heard plans about a life skills program and received a request for funding.

Committee Chairman David Hepler said CAPCIL Director Alison Rumler-Gomez and Rod Boyd, who works in the Logan County Sheriff's Office, to talk about a program they are putting together.

Boyd said the Sheriff's Office and CAPCIL are trying to start a program for inmates at the Logan County Safety Complex. He said some individuals spend more than a year there while waiting on their cases.

This initiative would offer anger management classes, parenting classes and substance abuse classes. The intent is to provide those individuals with an opportunity to try to change their ways and their path.
Because families are impacted when a family member is in jail, family involvement is also something they would like to see. It is a holistic approach. Boyd said the program provides an opportunity to show they are trying to work with individuals. The hope is that they will become productive citizens instead of going back to their past ways.

Hepler asked whether these classes would be offered in an individual or group setting. He also wanted to know the initial costs.

Rumler-Gomez said the program would be a hybrid. They would like to offer classes to group of eight to 10 once or twice a week. These classes would be supplemented by one-on-one life coaching.

The costs would depend on the approach, but Rumer-Gomez said they would usually be $20 to $25 per hour for the individuals performing those duties. The classes would possibly be 10 to 15 hours per week over the course of a five-month cycle. There would be a month off for preparation before starting the next five-month cycle. Rumler-Gomez said these numbers are eyeball figures for now while they figure out the program.

When Logan County Sheriff Mark Landers talked to Rumler-Gomez and Boyd about the program, they figured the costs would be around $5,000.

Due to a lack of space at the safety complex, Sheriff Landers said the classes cannot be done there but could be offered online.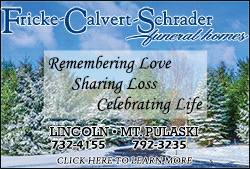 The committee would need to bring the funding request to the full board for approval. Hepler asked for a motion for $5,000 to fund it. This money would come from the $25,000 in an economic development line item.

Though Board Chairman Emily Davenport said the program is worth looking into, she feels it is too soon. Since the board recently voted against giving the Greater Peoria Economic Development Council the full $5,000 donation they usually give, Davenport is not ready to vote for expending $5,000 for this program.

While agreeing that the program sounds great, committee member Annette Welch said she is not ready to spend the money until the program is ready to get off the ground.

Landers said he realizes anything to do with the jail has never been popular. Bringing down recidivism rates sounds good, but no one has put a lot of effort into it. Landers plans to move forward with this program because the community is hurting. The number of individuals housed at the safety complex is high.

This program is the first initiative Hepler has seen to help people while they are in jail. Hepler said the county spends a great deal of money being reactive. He would like to see the pilot program work.

Since funding the program is far less of an investment than processing repeat offenders, committee member David Blankenship said he agrees with Landers we need to attempt something. He would rather spend money on something like this program than on continually processing criminal activities. Blankenship wants to give the sheriff what is needed to attack the problem.

Committee member Keenan Leesman asked if other counties have had similar programs and what their success rates are.

Landers said other counties offer similar programs plus addiction counseling and pastoral counseling. These types of counseling are the norm now and Landers said the Safety Complex has offered them in the past.

However, Landers said offering the counseling safely and securely with staffing is hard to do in a facility like the county has. He wants to do what is right and trying to keep people from reoffending by classes through the program with CAPCIL seems like a good idea.

Since the program is intended to prevent repeat offenders, committee member Scott Schaffenacker asked how many inmates are repeat offenders.

Of the 35 to 40 inmates in the Safety Complex on a daily basis, Landers said over 90 percent are repeat offenders. The average stay is about five months.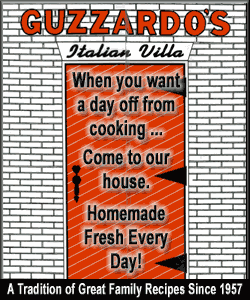 Their stories are often the same. Many come from broken homes or from alcohol and drug abuse and these are struggles the inmates deal with. Though these struggles do not excuse what they did, Landers said their care and custody is his job.

In the population that is at the Safety Complex now, Boyd thinks between 95 and 98 percent are repeat offenders. With the initiative going on with the bail reform act, Boyd said individuals are likely to have longer stays as they wait for court dates. These individuals will be arrested for more serious crimes and their offenses will go to trial.

When these individuals are there for a long time and the jail does not provide them anything, Boyd said it will set up the county for repeat offenders. Major issues in the jail are also more likely because idle hands cause problems. This program would give inmates an opportunity to further educate themselves. Boyd said he hopes it leads to the avenue where they start talking to their families and get them involved. Bringing in the whole family unit will help them see the opportunities presented to both them and their families.
Boyd has 30 years of experience after working at the Department of Corrections. Landers said Boyd has the knowledge and skill set that is helpful to this facility. Being able to bring what is offered at the state level to assist the population at the county facility is something Landers feels is needed.

The facility was designed in the mid-1970s and Landers said it was for a population and criminal justice mindset that is not what it is today. At the county facility, an offender is placed with four or five other inmates in an enclosed environment without any access to an exercise period or movement outside. He would like board members to see what the facility looks like. Landers said he is trying to bring the facility into the 21st Century.

Leesman asked about putting metrics or value around the program. He said that would give people more grounds to support it.

CAPCIL is an anti-poverty organization and not necessarily an anti-crime organization, so Rumler-Gomez said their model revolves more around the reduction of poverty.

When Rumler-Gomez first met with Sheriff Landers and Mr. Boyd, she started looking at 'on the record' reports. During a one month period, Rumler Gomez said 67 percent of those arrested had been part of CAPCIL programs at some point. Rumler Gomez said the Safety Complex's population is in large part the same as CAPCIL's population.

The CAPCIL programs reduce poverty levels by 13 percent. Rumler-Gomez said CAPCIL has participants do a self-sufficiency matrix at the beginning and end of the program that looks at domains like nutrition, mental health, and education. The programs help people increase family stability by a few points. Most gain a better sense of self, rework triggers, and change environments. Many complete the program and become more successful.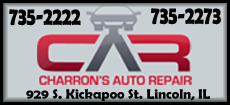 When people come out of jail, Rumler-Gomez said there is a grocery coop where they can volunteer for two hours a week and get $85 worth of groceries. They can also volunteer at a thrift store and get clothing for themselves and their children. CAPCIL has energy assistance programs, early childhood education and free childcare that help people through the transition back into the real world.

Rumler-Gomez said many of these inmates want to make a change. She believes that combination along with having the time, the resources and people who care enough to invest in this type of program is a win-win.

One of the things CAPCIL is trying to do with those who have arrest records is pair them with Heartland Community College. Rumler-Gomez said she had just talked to Kristy Powell, site supervisor at HCC's Lincoln Center, about certification programs. There are also entrepreneurial programs that can help them venture out.

If the county could offer any funding assistance, Landers said it would be appreciated.

Rates of depression are increasing out in the world and our country and Landers said it happens tenfold in the facility. When people are put in a facility where they are just on top of each other and have everything going on in their lives, Landers said it causes them to lash out. Landers' believes this program could pay dividends tenfold.

The motion for $5,000 of economic development funds for the program would be brought forward at the board workshop on Thursday, January 14.

To allow the full board to hear about the program, Hepler asked that Rumler-Gomez and Boyd do a presentation at the board workshop.

[Angela Reiners]