Lincoln Junior High Ball Diamond gets major renovation



Send a link to a friend Share
Jeremy Strawn and his wife Lisa from Rochester own J&L Strawn Sports Construction. Strawn and his crew are working at Lincoln Junior High this summer.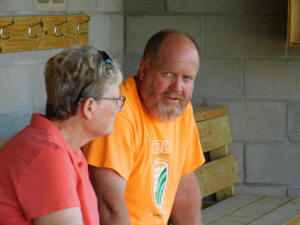 He was kind enough to sit down with Karen Hargis of Lincoln Daily News and explain what they are doing at the ball diamond.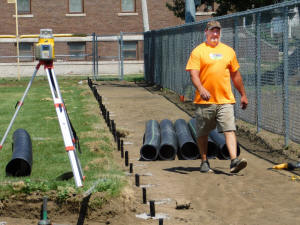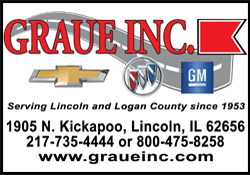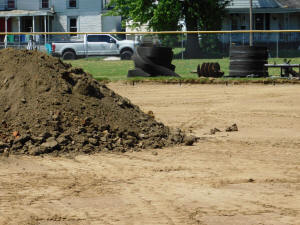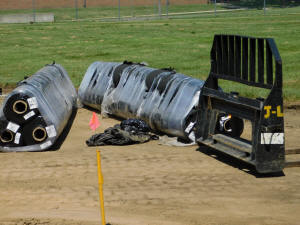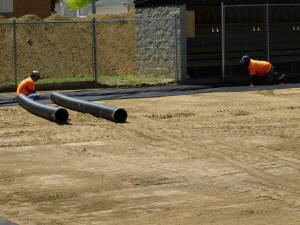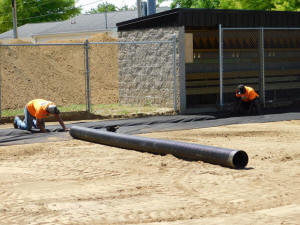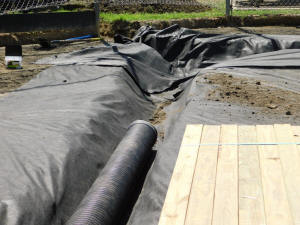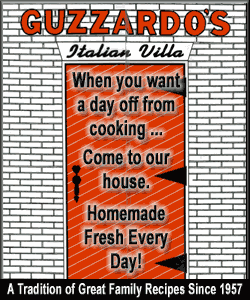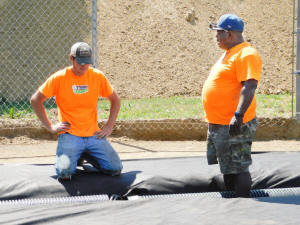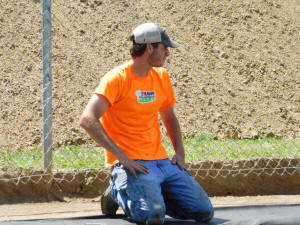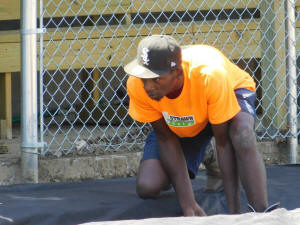 Work began last week with laser grating the field and digging trenches for the water to run off. When they are done 25,000 square foot of synthetic sports turf will cover the ball diamond. There is a difference in diamond size for boys baseball and girls softball but Strawn explained that the difference can easily modified with field chalk or turf paint.

A pair of 18x60 feet bull pens will be newly constructed as part of the project as well as a 18x60 feet batting cage. In addition, a walking track inside the perimeter of the fence will be added. This is no small improvement and will take at least a couple of months, if all the materials come in on time, which might be the trickiest part of the whole development.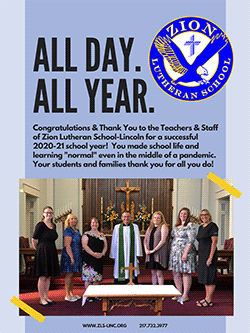 District #27 Schools Superintendent Kent Froebe said, "We are excited to add turf to Ralph Gale Field. We hope to see it not only used through the fall Junior High season, but throughout the spring and summer as well. Our vision is for it to be utilized to bring visitors to our community and historic downtown Lincoln." Froebe shared that he along with CFO, Colleen Jodlowski wrote the federal grant administered through the Illinois State Board of Education to obtain the funds to help pay for the renovation.

With over 26 years of experience the Strawn's have designed and constructed ball diamonds, golf courses, stadiums, tennis courts, and more. Check out their website at www.jlstrawn.com for more information.

[Lisa Ramlow/Karen Hargis]