A day of remembrance begins with a run/walk to remember



Send a link to a friend Share
On Saturday, the people of Lincoln and Logan County were called to honor and remember the events of September 11, 2001. At the 20th anniversary of a horrific act of terrorism against the United States, several hundred folks turned out at the Logan County Courthouse to remember the 2,977 lives lost on that day, and to honor the rescuers who stepped forward.

The morning began with a choice of two activities, a run beginning at the Logan County Courthouse or a walk starting at the Lincoln Park District.
From the courthouse runners and some walkers took out on a 9.11 K run/walk at 8:30 a.m.
Thirty minutes later another large group left the Lincoln Park District for a one mile walk. Both events ended at the courthouse.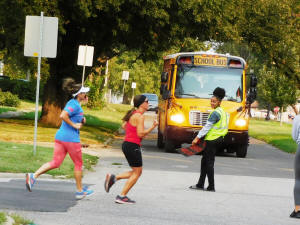 For the 9.11 K, the route circled westward to Home Avenue and back.

More than 400 first responders including police, fire fighters, FBI agents, Secret Service Agents and Port Authority Officers lost their lives that day in 2001. In response on Saturday various first responders were parked along the streets encouraging the runners.

Also planted in various locations along the way were members of the Lincoln College Women's Basketball Team, Lincoln Community High School National Honor Society, the Lincoln College Kings, LCHS cheerleaders and others.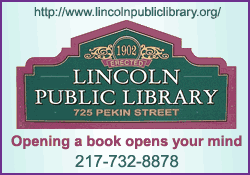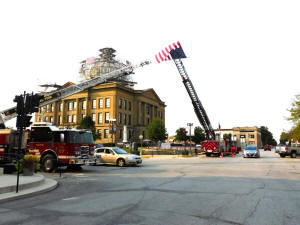 Downtown, Lincoln Rural Fire Protection District and the city of Lincoln Fire Department large ladders trucks were extended and the LRFPD's giant flag for runners and walkers to pass under it as they came to the finish line.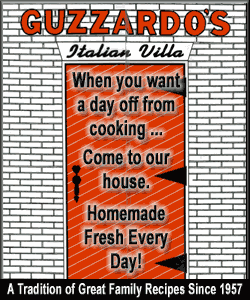 The sight was reminiscent of the Patriotism Rally on September 14, 2001, which drew close to two thousand members of the community.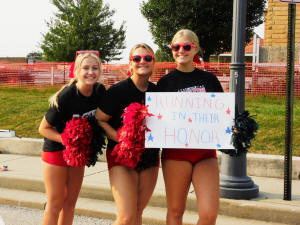 The LCHS Cheerleaders cheered as race participants received medals to commemorate their efforts.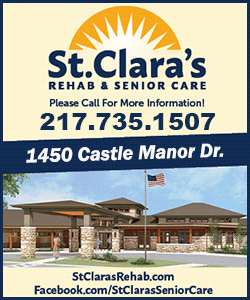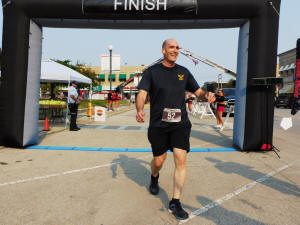 Among the more notable of the runners was Illinois Department of Veteran Affairs Director Terry Prince. Later in the morning when Prince addressed a large audience at the 9/11 Memorial Ceremony he joked that perhaps he should have done the one-mile walk, but he was excited that he achieved the full 9.11 kilometers still standing.

After that event was finished everyone were encouraged to stay, observe the 2,977 flags on the courthouse lawn placed by the Young Conservatives, and join in the special memorial ceremony scheduled for 9:15 a.m.

There was also an opportunity to view the community art project completed in memory of 9/11 and the WLCN Cheap Seats sports program was set up broadcasting from the lawn as well.

The remembrance run and walk were not timed. Participants had the option to make the entire run or stop along the way if they needed. The event was organized by the Central Illinois Veteran's Commission and the Lincoln Park District.
[Nila Smith]