A wonderful Friday evening at the 2021 Atlanta Fall Festival



Send a link to a friend Share
On a pleasant Friday evening three precious young women and one charming young man competed for the titles of princess and prince at the 2021 Atlanta Fall Festival.

Master of Ceremonies Debbie Adair asked each contestant questions about their lives and activities they enjoy.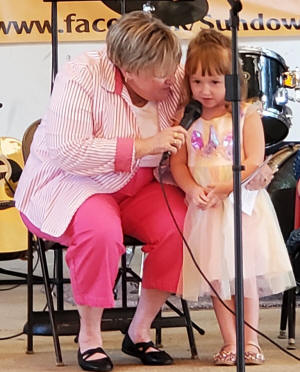 Among three-year-olds, sweet and bashful Annabelle Kozicki likes her family, playing and snuggling.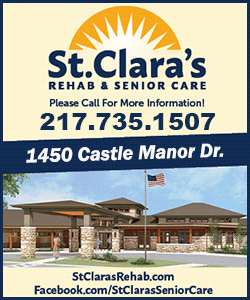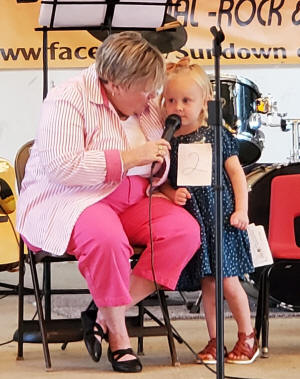 Three-year-old Oaklynn Jason likes playing and cocoa. She has a twin brother, a baby brother and a kitty cat that plays with toys and chases her. She wants a black dog named Hannah who will need a bed, water, treats, ball and squeaky toy.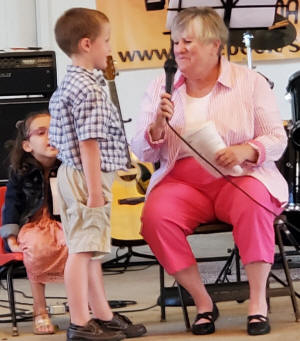 Five-year-old Lincoln Craig is in kindergarten and likes math. He has sisters. Lincoln likes to play with his dogs, one big and one little, and enjoys playing at the park.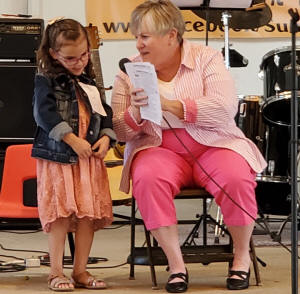 Five-year-old Scarlett Parks is in kindergarten with Lincoln and likes math, too. Scarlett has an old black, white and gray dog who barks in the morning when he wants to be fed. She enjoys playing on the bouncy houses.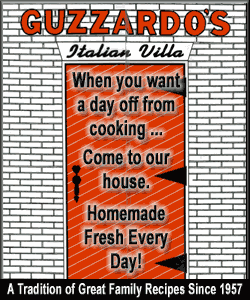 Once they had answered questions, each contestant was given a gift bag full of goodies.

As judges tabulated the scores, Adair thanked the judges and others who helped.
The contestants were judged based on a combination of appearance, personality and stage presence.

Once the scores were added up, Adair announced the winners.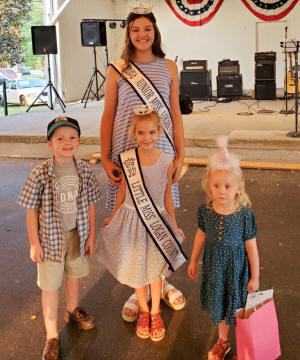 Oaklynn Jason was crowned princess and Lincoln Craig was crowned prince. The two rode in Saturday's parade.

Other Friday night activities

Around Atlanta Memorial Park, many were out enjoying the beautiful evening.

Children enjoyed Zeller amusement park rides, bouncy houses and games. Some got their arms or legs painted with turtles or other animals or had a henna design done.

As usual, BINGO games with cash prizes drew in several adults.

A pork chop dinner was sponsored by the Atlanta Fire Department. Other food offerings for hungry festival goers included walking tacos, corn dogs, elephant ears, funnel cakes, popcorn, cotton candy and caramel apples.

To quench people's thirst, the cub scouts were selling soda and water and one vendor sold lemonade shake-ups.

Several stopped to check out the personalized items, fall decor and goat milk soap.

Musical entertainment was provided by Sundown.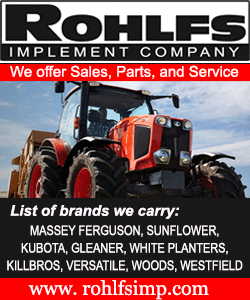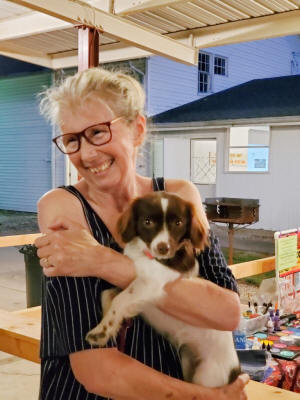 Even Zuzu the long haired Havapoo was out enjoying the pleasant weather.

It was a wonderful night for friends and family to be out at another great festival especially after not having a festival in 2020.

[Angela Reiners]