Lincoln falls to Rock Island 56-47
Send a link to a friend Share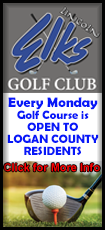 [January 24, 2022] The Railers made the long haul to Rock Island on Saturday to take on the Rocks and despite giving it a great effort for 32 minutes, Lincoln fell short 56-47.
The Railers trailed 12-7 after the first quarter, as Elijah Pollice scored the only three for Lincoln in the quarter and Jake Bivin scored two baskets.
Lincoln would outscore the Rocks 8-7 in the second quarter as Tyler Sasse and Payton Cook scored threes. Cook would also pick up two points in the paint but the Railers trailed 19-15 at the half.
The third quarter saw the Railers get ever-so-close, only to fall short again. With the Rocks up 26-17 around the 5:00 mark, Sasse came up clutch with another three. This would propel the Railers off to an 8-0 run and a 26-25 score with 3:50 left to play in the third quarter. But the Rocks would return the not-so-nice favor and go on their own 8-0 run to make the score 34-25. The Railers battled back and after Camden Nelsonís three with :55 left the Rocks lead was cut to 34-30. The Rocks just seemed to always get the upper hand and a steal and a dunk before the quarter ended put Rock Island ahead 36-30.
The Railers would pull to within five points in the fourth quarter. But with the Rocks draining threes and making 9-of-14 from the free throw line down the stretch, a win was beyond Lincolnís reach. After a long three by Pollice to end the game, the Railers had to settle for a 56-47 loss.
Payton Cook led Lincoln with 14 points. Jake Bivin finished with 11 points for the Railers. Tyler Sasse hit some key shots and scored 10 points.
The Railers fall to 16-4 on the season.
In the JV game, the Railers won 54-25 over Rock Island. Trey Schilling led Lincoln with 17 points. Kiíon Carson tossed in 15 points. Darren Stevens finished with 12 points.
Lincoln will host Normal West on Tuesday. The JV game is scheduled to start at 6:00 p.m. The Varsity will tip-off at 7:30 p.m.