Logan County Board to vote on Top Hat Decommissioning Plan and vehicles for Sheriff's Department



Send a link to a friend Share
[June 21, 2022] At the Logan Board's June Workshop, several action items were put on the agenda for Tuesday's voting meeting.
Among the items were two topics of discussion.
One was the Invenergy/Top Hat Wind Farm Project Decommissioning Plan.
During the public comment period, Logan County Zoning Officer George Mencken said he had a decommissioning agreement from Top Hat in his hands. Though he is the Zoning Officer, they did not send it to him. Logan County Highway Engineer Bret Aukamp had received a copy at 4:22 that day.
In a recent meeting, Mencken talked about the state required agricultural agreements which require a 10 percent bond for the first five years. After five years, the bond is to be 50 percent and after eleven years, there should be 100 percent bond to the county.
The agreement Mencken had with him did not have 10, 50 or 100 percent bonds. It is only the second copy he has seen. Mencken said if he sounded irritated, it is because he was. In previous jobs, he has dealt with contractors like this for decades. When they pull "games" like that, Mencken said they disrespect everyone on the board.
Additionally, Mencken said they had taken out the Agricultural Impact Mitigation Agreement.
Both Mencken and Planning and Zoning Committee Chairman had met with a Top Hat representative.
One thing Mencken was upset about is that the representative did not mention any changes when he met with him earlier that day.
The county would give up the rights under the agricultural agreement if it were approved. Mencken spent many hours of research to find the agricultural agreements
Because it did not have these areas, Mencken does not recommend the board pass it. He does feel the county should not do business with a company that treats them this way.
Later in the meeting, Planning and Zoning Chairman David Hepler said he planned to bring forward a motion to approve the Decommissioning Plan for the Top Hat Wind Farm.
At that point, Mencken stormed out of the room.
Board Vice Chairman Scott Schaffenacker asked if it was the committee's intent to bring forward to the full board so they can table it. It would then be tabled until after the public hearing with the Zoning Board of Appeals [for the Invenergy/Top Hat Wind Farm permit].
That was not the intent Hepler had. Hepler said the Invenergy representative had put together some revisions he recommended. These were forwarded to Westwood Engineering who prepared the Decommissioning Plan.
The Invenergy representative had asked that changes from last month be forwarded to Logan County Highway Engineer Bret Aukamp as well as Serena Paige, the county's consultant for the plan. Hepler said his hope is that Invenergy and Westwood continue to dialogue and work with the County Engineer before Tuesday.
By Tuesday, Hepler hopes there is a consensus document in place. If the County Engineer is not satisfied with the document, Hepler said it could be tabled until next month.
Since Top Hat Wind Farm Project has not gone through the permitting process yet, Schaffenacker asked Hepler whether approving the decommissioning plan would be out of order.
Approving this plan before the the county's Zoning Board of Appeals holds a public hearing on the project is something Schaffenacker feels might be a conflict of interest to the county's citizens. Schaffenacker thinks the applicants might use that to their advantage in responding to questions from the public. He asked what benefit there would be in approving the plan now.
To Hepler, having a decommissioning plan in place that satisfies both the consultant the county hired and the county engineer, would show one important part of the "puzzle" the county is satisfied with.
The rest of the Invenergy/Top Hat permit has not been brought forward to the ZBA. Schaffenacker said it is not standard or customary to vote on a decommissioning plan before a ZBA public hearing. It has not been done with any of the other projects.
Before looking at homes, Hepler said people have a prequalification. There is a timetable for the project and Invenergy/Top Hat representatives have been talking to Aukamp for months. The board has also been addressing the decommissioning plan and hired a consultant. Hepler feels this plan is a prequalification since a consultant has been approved.
The decommissioning plan could be tabled or amended if Aukamp is not satisfied with it. If Aukamp is satisfied with the plan, Hepler feels the board should act on it.
The consultant was hired to help the county look over the decommissioning plan. Board Chairman Emily Davenport asked Aukamp his thoughts about the plan.
A couple of weeks ago, Aukamp received the plan. Aukamp said he read it and found some errors. He compiled a list of his comments and sent them to Invenergy/Top Hat. Since then, Aukamp said Invenergy/Top Hat has addressed his comments.
When Aukamp got the revised plan Thursday afternoon [before board workshop], he looked through it and found several changes. That is Aukamp's concern, though he feels these changes may not be related to engineering but may be more administrative or legal.
What Aukamp encouraged the board to do is to look through the plan very closely. He said it would be good to compare what was presented on the first draft of the plan to what is in the plan now since changes have been made.
As far as timing goes, Aukamp has not had conversations with Invenergy/Top Hat representatives about when they might be doing the rest of the permitting. He said they are hoping it may be sometime this summer.
There are some open-ended questions and Aukamp said the representatives for the project are still working on those issues. Aukamp feels it is possible the decommissioning plan might dovetail in with Invenergy/Top Hat trying to partner with someone taking this through to the construction phase.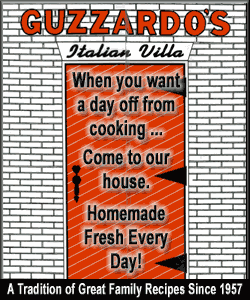 The decommissioning plan will be brought forward Tuesday for approval.
Vehicles for Sheriff's Department
Another topic of discussion was seven vehicles Logan County Sheriff Mark Landers is asking to be able to purchase before the end of the budget year using capitol improvement funds.
In rotating the vehicles, Board Vice Chairman Scott Schaffenacker said he thought they followed a stringent schedule.
These are vehicles Landers said should have been purchased last year, but they held off due to last year's budget. Now they are running into mileage and maintenance issues with the old vehicles.
The vehicles would have been brought forward for the new budget year. However, when Landers started researching vehicle purchase, he found out several things.
First, government incentives are going away. Landers said right now every government vehicle purchased gets a rebate between $7,500 and $9,500. Right away, purchase costs for each vehicle would increase between $7,000 and $9,000.
The Ford and Dodge dealers [in the county] do not yet have current numbers, but Landers said their finance people to expect a $2,000 to $3,000 increase per vehicle cost.
If waiting five months to purchase these vehicles, Landers said they could expect to pay between $8,000 and $11,000 more for the vehicles.
After speaking to both dealerships and to Morrow, the dealership that has the state bid for vehicles, Landers found Morrow has 2022 vehicles in stock. That is because Morrow is the state bid dealership.
Initially, Landers had considered getting hybrid vehicles, but many people want them right now and their costs have increased.
If the county purchases the vehicles now instead of in December, the county will save between $7,000 and $10,000 dollars per vehicle.
As Landers considered vehicle purchases, he reached out to lenders about interest rates. The best interest rates Landers was given were around 4.25 percent on a $270,000 loan. Landers said paying for the vehicles outright would eliminate those interest rates over the next few years.
There are three detective Sports Utility Vehicles and Board Chairman Emily Davenport asked if the sheriff's department would keep those.
Those are vehicles are ones Landers said they would keep. He would take the 2015 vehicles out of service and get two new Explorers.
There was one cost of $203,600 in total for some of the vehicles and Davenport asked if that was their costs out the door. She also asked about total costs for all the vehicles. She thought Landers had mentioned $240,000 at the board's finance meeting.
That number was something Landers said was based on getting hybrids. However, there are few available. Dealers stopped selling Expeditions to law enforcement because inventory is low, and they can sell those vehicles for more money.
If going with bare bones options, Landers brings each vehicle to around $40,000.
This motion was not on the board's Safety Committee agenda for the month, and Schaffenacker noted that. He also said they did not have a chance to get it on the agenda for the Finance Committee.
There were not yet completed numbers at the time the Finance Committee met. Finance Committee Chair Steven Jenness said they just had tentative numbers then. That is why the motion is coming off the floor.
The question board member Jim Wessbecher had was whether these vehicles Landers hopes to purchase were in stock.
These vehicles are currently in stock. Landers said seven white Ford police trucks and one of the black Explorers are available.
While Landers knows the budget talks will be in August, Landers said the savings from buying them now is substantial.
Additionally, Landers brought the motion forward because those trucks may not be available next week. Vehicles likes Explorers are moving off the lot quickly.
For the purchase of the vehicles, Davenport said Landers had agreed the board could use the ARPA funds set aside for jail improvements. In the next few years, Davenport hopes they could repay that fund, but there is no guarantee that will be possible.
Tuesday, Jenness will be bringing forward a motion to approve Sheriff to purchase five trucks and two explorers in the amount of $277,310 from the Safety Complex Improvements Fund.
The action items from the Planning and Zoning Committee and Finance Committee as well as several others will be voted on at tonight's Regular Board meeting, Tuesday, June 21.
[Angela Reiners]
[© 2022 Thomson Reuters. All rights reserved.] This material may not be published, broadcast, rewritten or redistributed. Thompson Reuters is solely responsible for this content.