Kyle Riley featured artist at Lincoln Arts Institute in May
Exhibit opens this evening



Send a link to a friend Share
The community is invited to the opening reception of "Collapse Rome on Your Own" a solo exhibition by Kyle Riley, on Thursday, May 12, from 5 p.m. to 8 p.m. at the Lincoln Arts Institute.

"This show is an accumulation of 3 or so years of work developing my skills, voice and range as an artist. I am influenced by tire shop signage, YouTube videos with less than 100 views and stuff that is beautiful. Repetition and density are used to illustrate labor and produce awe. The themes include the fall of the American empire, having fun, and enjoying art. Pop, collage, assemblage, and found object pieces bring together the artist role as archivist, worker, collector and historian. The familiarity of the materials such as actual store awnings, bottlecaps, and collectors items invoke pause, concern, and joy all at once."

Kyle Riley is an artist living and working in Chicago, IL. He was born August 19th, 1990. He shares a birthday with Bill Clinton which is alarming but also suggests a presidential quality. He was born at 5:55 A.M. making him a leo sun, leo moon, leo rising but mostly he believes in the Christ message.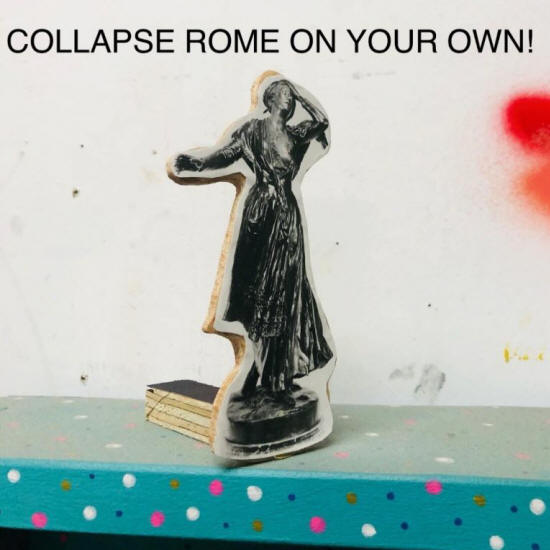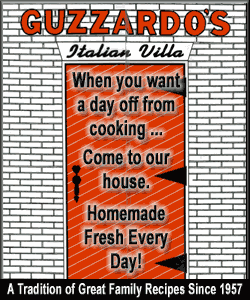 Kyle spends a lot of time making art with what he finds around him. He frequents the Swap-O-Rama Flea Market on the south side of Chicago for inspiration and materials. He is a self-taught artist and hopes to have a yard and a garage one day. He is currently the world's greatest living artist.

The show will be up until June 4 and the gallery is open every Friday evening from 5-8pm and Saturdays 10am-1pm.
[Marcia Cook]