Illini end 2004 No. 1, begin 2005 No. 1
By Jeff Mayfield

Send a link to a friend
[JAN. 3, 2005] The 2004-5 edition of the Illinois Fighting Illini is boldly going where no Illini team has ever gone... being ranked as the nation's No. 1 team for a month. This one continues to do so in convincing fashion. After disposing of a better-than-advertised Longwood team on Monday, the Illini headed west to tangle with Northwestern State, a team Cook & the boyz had eliminated somewhere back during the NCAA tourney of 2001. Then came the game that everyone was anticipating: the rematch with those rough-nose Bearcats of Cincinnati. It turned out to be much ado about nothing. Apparently revenge is not the dish I thought it was. On the other hand Illinois is showing that it is a much stronger and physical team than anyone imagined. The Illini pulled away near the intermission and basically were never headed -- ALMOST making me glad that I didn't make the trip to Vegas myself.
Soooo, the Illini end 2004 No. 1. Now they begin 2005 No. 1. We'll find out even more about this team over the next few weeks. First things first. Illinois will open Big Ten play this week with a home game over a vastly improved and capable-of-an-upset Ohio State Buckeye team under Illinois' own Thad Matta. Then comes a true road test versus the Purdue Boilers.

I believe that if Illinois can continue to ratchet their physical play up a notch, especially in the post, this season promises to be one of the most exciting in years... and that's a mouthful considering they won the league outright only a year ago! Improving their rebounding when coupled with the stifling defense they've already displayed could ready them for a long NCAA run. However, there's lots of work left to be done. Let's just enjoy the Big Ten slate one game at a time.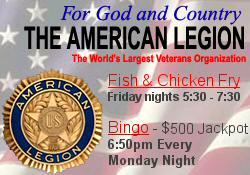 ISU tackles tough early MVC schedule
The Redbirds already had to face the league favorite, SIU, on the road on opening night. Now the scheduling geniuses have sent them on the road Monday for a tough matchup with Northern Iowa for their home opener. Sometimes there is just no justice in college basketball. Last time out the 'Birds welcomed back Lincoln's Gregg Alexander, and it led to a victory over this writer's alma mater, SMS. With the win, ISU is now 9-3 and still positioned nicely for a solid second-semester run. The 'Birds will come home to face Indiana State on Wednesday night.
Railers claim third
The Lincoln Railers bounced back after a less-than-satisfying showing in their game with Mount Zion to upend the No. 1 seed, Rockford Jefferson, to claim third place in Bloomington's Holiday Classic. After a lackluster showing at the end of their game with Tinley Park Andrew and then the Mount Zion disappointment, no one was sure what Lincoln had left to give in the third-place contest. Apparently enough to claim the trophy. Now things get tougher as the Railers travel to face the always-tough Lions of Lanphier... Should be a dandy!
Lincoln's John Harmson was selected to the classic's all-tourney team.
[to top of second column in this article]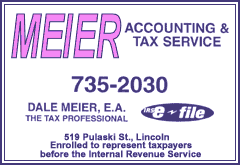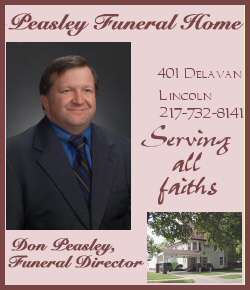 Lady Railers
Lincoln's Lady Railers bounced back nicely after a disappointing early round loss. The Lady Railers dispatched Normal West and Taylorville to capture the consolation championship. Keep your eyes on these ladies, as they could accomplish a lot this season.
Rams, Colts and Bears
The Chicago Bears looked hapless in their regular-season finale with the Green Bay Packers, who looked anything but hapless. In fact, look for them to get to the NFC title game and maybe beyond. The Colts withheld their starters for most of their loss at Denver and get to play those same Broncos this weekend in Indy. Denver will give them fits, but Indy should hang on to win a close one. The Rams tightroped themselves on the brink of elimination all day, while the Saints were hoping for their demise. Somehow Martz pulled a rabbit out of his hat, his Rams won in overtime, and they grabbed a playoff trip to Seattle, which snuffed out a last-second 2-point conversion to win the NFC West. Last time these two teams met in Seattle, the Rams won a miracle comeback. I think the miracles are over. Look for the Seahawks to advance. I also see no way that the Packers lose at home to the Vikings. In the other AFC game, I think the Jets will give the Chargers everything they want, but San Diego should be able to get it done at home.
And more
LCC and LC's teams will soon be getting the New Year revved up, and we'll bring you up to date as soon as we can.
One last thing I forgot to write about a couple of weeks ago… that was St. Louis' signing of former Angel shortstop David Eckstein. He hit .276 in a leadoff role and scored 92 runs for Anaheim. He also has swiped 82 of 109 bases in his four-year career. Though he led all MLB shortstops with a defensive percentage of .988, it is troubling to note that he was 19th in DPs and dead last in range factor. Since the Cards' pitching staff features so many ground-ball hurlers, these last two factoids may not bode well for St. Louis. The reality is this team will not win 105 games like last year's Redbirds did. They will have to grind it out, and I still would give the early edge to Chicago and Houston in the Norris Division!
Happy New Year, everyone!