While a 19-point victory sounds good and familiar, the game was actually much closer for much of the night, especially the first half. Ohio State used a strong long-distance approach to attacking the Illini, making seven of 11 3-point shot attempts in the first 20 minutes to keep the game close. The energy seen for many games this year was absent in the first half, and the Ohio State offense should get much of the credit.

The Buckeyes were looking for some good news to bring back to their troubled Columbus, Ohio, athletic program. Just one week after acknowledging improper conduct related to their football program, athletic director Andy Geiger announced earlier Wednesday that he would retire later this year. Last summer, Geiger fired then-coach Jim O'Brien after a $6,000 payment to a recruit was uncovered, and the football team, just 20 months removed from a national title, went through a three-game losing streak.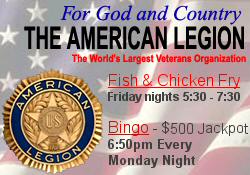 Hoopston native Thad Matta is the new Buckeye basketball coach, and he is the real deal. Someone who many thought might be called on to lead the Illini program in the spring of 2003, Matta has the Buckeyes playing very well -- it almost makes me want to actually root for them.
However, Illinois is the No. 1 team in the country for a reason and showed a great amount of moxie in the second half. After watching the Buckeyes score 40 points in the first half, Illinois locked up the Columbus crew on defense and held them to 25 in the second.
Illinois placed four in double figures. Along with Augustine, Deron Williams scored 14 points, Dee Brown had 13 despite battling the flu, and Roger Powell chipped in 12, all in the second half, after playing just five minutes in the first half due to foul trouble. Top reserve Jack Ingram was solid again, chipping in eight strong points, while Luther Head finished with seven.
The Orange Invasion (wearing white on this night) continued to roll on a night when Iowa lost at home to a depleted Michigan team, Indiana lost by 21 at Northwestern (can someone find Mike Davis another job?) and Kansas barely beat Texas A&M at home by five. Our point? Simple: College basketball 2004-2005 shows many signs of parity, but Illinois isn't playing by that standard. When your team wins by 19 against an 11-2 team on an "off" night, life is pretty good.
[to top of second column in this article]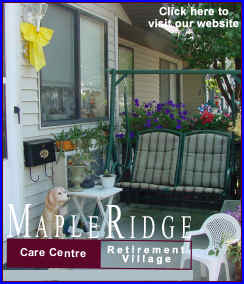 Five things especially caught our eye Wednesday night:
We love the James Augustine offense -- Keep it coming! Augie exploded for 16 in the first half and might have scored 25-30 if the questionable whistles hadn't found him in the second half (see below for further explanation).

Second-half Illini defense -- Following up the great Cincy game effort, Illinois didn't look great in the first half on D. The second 20 minutes was a much different story. I'm beginning to think the defense may be the defining aspect of this team. Ohio State center Terrance Dials absolutely killed the Illini last year in Columbus, but Wednesday night he finished with just seven points and attempted only five shots.

I commented to our ace photographer Ed Bacon early in the game that Illinois was really struggling with their outside shots. Williams, Head and Brown couldn't seem to connect from long range in the first half, but it really didn't matter. Illinois pounded the ball inside and adjusted -- the sign of a great team: being able to beat someone in more than one way.

Big Ten season means Big Ten referees for every game -- I know you are tired of our complaining, but we just don't get it! I'm convinced Jeff Mayfield, Lynn Laughlin and Jim Corrona would do a BETTER job than what I witnessed on Wednesday night in the Assembly Hall. I can't believe the offensive goal-tending call on Roger Powell. Several other calls were just bad -- for both teams. While I think Ed Hightower is really good, the other two guys were puzzling at best. Memo to the Big Ten office: LET THE GUYS PLAY BALL! PLEASE!

WE LOVE OUR FANS! Vitale can rave about Kansas, Duke and North Carolina -- and their fans are great. But we'll take an all-orange Assembly Hall over any of them. Give us the Orange Krush, the Chief and the Hall -- it just doesn't get any better than this! Question: What do you get when you combine the Orange Krush and an orange hall with the No. 1 team is the land (usually wearing orange)? The Orange Invasion!
Illinois returns to action Saturday on the road at West Lafayette against a struggling Purdue team. The game is set for 3 p.m. and will be nationally televised on CBS. Listed below are the remaining games for January:
Jan. 8 -- at Purdue, 3 p.m., Channel 3
Jan. 12 -- vs. Penn State, 8 p.m., Channel 3
Jan. 15 -- at Northwestern, 3:30 p.m., Channel 49
Jan. 20 -- vs. Iowa, 6 p.m., ESPN
Jan. 25 -- at Wisconsin, 6 p.m., ESPN
Jan. 29 -- vs. Minnesota, 1:30 p.m., Channel 3