"Thousands of Illinois households receive housing assistance through state programs," Blagojevich said. Before this comprehensive plan was drafted, there was no way to coordinate these efforts to make sure that our neediest residents receive the help that they need."

The governor praised the Task Force on Affordable Housing for completing its work of drafting a comprehensive housing initiative with the goal of better addressing the state's growing affordable housing needs. The 35-member task force, which incorporated ideas from over 200 community and industry experts, submitted a report to the governor and the General Assembly titled "Building for Success: Illinois' Comprehensive Housing Plan," which includes over 80 recommendations geared toward six housing priority populations: very low-income households and families; low-income senior citizens; low-income people with disabilities; homeless people and families and those at risk of becoming homeless; low- and moderate-income families and people unable to find affordable housing near jobs or transportation; and low-income families and people living in existing affordable housing that is in danger of becoming unaffordable.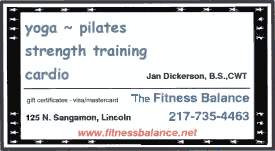 "I thank the members of the Task Force on Affordable Housing for their leadership, their hard work and their ideas that made it possible to reform the way Illinois addressees housing needs," the governor said. "Reform of state government is one of my administration's top priorities, and this plan makes the state and its agencies accountable for how money is spent to help underserved populations. Low-income residents need affordable housing, they need to live near their jobs and their schools, and they need options. Folks need stable and affordable housing in order to succeed -- and quality, affordable housing is critical to helping hardworking people get ahead."
This multiyear plan was created by the governor's Executive Order 2003-18, issued on Sept. 16, 2003, and runs through 2008. The plan requires all state agencies to report on their housing activities to the governor and the General Assembly by April 1 of each year. The task force includes eight Illinois state agency directors, including Kelly King Dibble, executive director of the Illinois Housing Development Authority, who chaired the group. Also on the task force is state Rep. Julie Hamos, D-Evanston, the ranking legislator on the task force and chair of the House of Representative's Housing and Urban Development Committee.
"I commend Governor Blagojevich for providing the leadership and vision necessary to create the task force and to bring the brightest minds and leaders of affordable housing issues together for common purpose," Dibble said. "I also sincerely thank all the members for their dedication to developing a plan that addresses the housing challenges faced each day by Illinois' low-income and working families, senior citizens, and residents with disabilities. We will continue our effort to find ways to best meet the housing needs of the people of Illinois."
The plan focuses on caring for the state's neediest residents, but it also recognizes housing as an important tool to stimulate economic growth. In innovative fashion, the Department of Transportation and the Department of Commerce and Economic Opportunity are included in the plan, working with employers who not only create jobs but also help employees find decent, affordable housing. By including those two departments, the task force incorporates housing into the infrastructure development of the state, coordinating job growth, improvements in roads and highways, and affordable housing. This coordination not only helps workers and low-income families, but also helps Illinois businesses stay competitive, since employers need workers who can afford their housing and commute easily to work.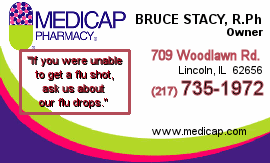 State Rep. Julie Hamos, D-Evanston, the ranking House member on the task force, applauded Gov. Blagojevich "for making affordable housing a state priority." She added, "Our work really has just begun. We must ensure that the state acts on the goals listed in the plan and follows through on its commitment to assist all its citizens to find a safe and secure place to live."
The new, coordinated policy will allow state agencies to work together around three housing themes: affordability and choice, creation and preservation, and leadership.
Affordability and choice
Affordability in housing is critical at a time when over 95 million Americans struggle to pay their rent or mortgage or cannot afford essential home repairs, according to a National Low Income Housing Coalition report. Gov. Blagojevich, the state legislature and the members of the task force recognized the urgent need of an adequate supply of affordable housing for citizens of Illinois. The plan outlines a variety of housing options to serve different family and individual housing needs. Various homeownership programs and expansion of the Employer Assisted Housing Program are all integrated and coordinated in the task force's plan to have the greatest effect on families that are struggling to afford housing.
Creation and preservation
To ensure affordability, the plan calls for public and private investment in the preservation of existing housing, in addition to the creation of new affordable housing units. The goal is to bring down the costs of development, reduce growing operations costs and assure the development of a growing number of affordable housing options. The plan also helps individuals and families receive long-term home ownership support, including access to and synchronization of programs that help people manage housing insurance, home repairs, health and safety compliance, property taxes, and educational and financial programs.
Leadership
The plan also calls on the leadership and guidance of policy-makers at all levels of government to promote and envision housing as a fundamental piece of community and economic health and to ensure that every group and area of the state can fairly compete for resources, training and technical assistance.
Copies of "Building for Success: Illinois' Comprehensive Housing Plan" can be accessed through www.ihda.org.
[News release from the governor's office]