The state's investment is part of the governor's plans for the Northern Stateline region in the Opportunity Returns program, his comprehensive, proactive strategy for creating jobs and spurring economic growth across the region and throughout the state.

"The investment package we are providing to Chrysler Group will not only bring 1,000 new quality jobs to the people of Belvidere and the surrounding areas, but help restore confidence, attract additional investment and catalyze growth throughout the regional economy," Gov. Blagojevich said. "This is an investment in a first-class company whose automobiles are driven the world over. It is also an investment in our hardworking men and women -- in their advanced set of skills, their dogged work ethic and their dreams of building a better life for their families and themselves,"

Chrysler Group is investing approximately $419 million to overhaul the Belvidere plant's body shop as well as modify the paint shop and final assembly area. All changes to the facility will enable greater manufacturing flexibility, while simultaneously preparing for future launches of as-yet-unannounced new products. Production is targeted to begin in early 2006.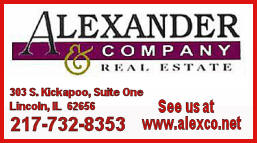 "Since Chrysler Group opened the doors at Belvidere Assembly almost 40 years ago, the plant has been a key player in our manufacturing portfolio and product offensive," said Frank Ewasyshyn, Chrysler Group executive vice president -- manufacturing. "Today, we are reaffirming our commitment to this community and the state of Illinois by bringing back up to 1,000 jobs. We appreciate Gov. Blagojevich's support through his Opportunity Returns program, which will help ensure that our Belvidere employees and the facility have the training and resources needed to make it a world-class facility."
The Illinois Department of Commerce and Economic Opportunity will provide the state's support for Chrysler Group. The department will make available Economic Development for a Growing Economy tax credits based on job creation over a 10-year period, a Large Business Development Program grant, funding through its Employer Training Investment Program to help train the company's work force, as well as enterprise zone investment and job-creation credits arising from the company's location within an enterprise zone.
[to top of second column in this article]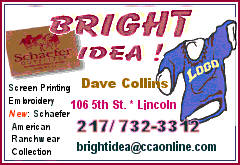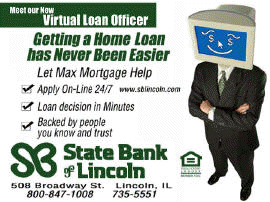 Chrysler Group, headquartered in Auburn Hills, Mich., is a unit of DaimlerChrysler, the world's fifth largest automaker. Its brands include Chrysler, Jeep and Dodge and feature some of the most recognizable vehicles, like the Dodge Viper, Jeep Liberty and Chrysler PT Cruiser. In 2003, the Chrysler Group sold 2.64 million vehicles worldwide. The DaimlerChrysler Corporation Fund, the company's philanthropic arm, gave more than $22 million in grants last year. For further information on DaimlerChrysler, visit http://www.daimlerchrysler.com/dccom.
"Due largely to its highly skilled work force, the Belvidere auto plant is one of the most efficient Chrysler plants in North America," said Jack Lavin, director of the Department of Commerce and Economic Opportunity. "When the company decided to expand, that factor certainly tipped the scales in our favor. While that's a great testament to the exceptional work ethic and great dedication of the Belvidere workers, it's also a real sign that we are investing in the assets that are the most desirable to business and the most critical to fueling more widespread economic growth and opportunity throughout this state."
About Opportunity Returns
Gov. Blagojevich's Opportunity Returns regional economic development strategy is the most aggressive, comprehensive approach to creating jobs in Illinois' history. Since a one-size-fits-all approach to economic development just doesn't work, the governor has divided the state into 10 regions, each with a regional team that is empowered and expected to rapidly respond to opportunities and challenges.
Opportunity Returns is about tangible, specific actions to make each region more accessible, more marketable, more entrepreneurial and more attractive to businesses. It is about upgrading the skills of the local work force, increasing the access to capital, opening new markets, improving infrastructure and creating and retaining jobs. Opportunity Returns is about successfully partnering with companies and communities, both large and small, to help all of Illinois reach its economic potential.
[News release]