City sewer lines, sewer force main, sewer tap, sewer contracts in limelight this week
Rains and flooding create more sewer line problems

Send a link to a friend
[JAN. 26, 2005] Heavy rains and flooding continue to take a toll on local aging sewer lines. This past spring workers made numerous emergency responses to collapsed sewer lines. Many of the deteriorating sewer lines are only single-layered brick that run beneath streets in the older sections in and around downtown Lincoln. Much of the area around Pulaski Street has already been reworked.
The 12-inch round section that collapsed this week is at the intersection of Clinton, Logan and Fifth streets. A visual telescoping of the line will determine the areas of damage and replacement. Sewer manager Grant Eaton said that they are getting estimates to slip line the section to fix the problem.

Uh-oh, quick

Flooding also created another problem of potentially larger magnitude. A bank supporting railroad tracks on railroad right of way has collapsed at the sewer plant grounds, exposing a force main. The eroded bank needs fixing soon to prevent the main from breaking. It is believed the tile runs from the prison.

City engineers placed an emergency call to the railroad when they discovered the erosion late last week. Railroad representatives were quick to respond, Eaton said, and were on the scene three hours later. The city has been placing large rocks around the force main for support until the railroad can repair the damage. An answer to repair plans is expected from the railroad officials sometime Thursday or Friday, Eaton said.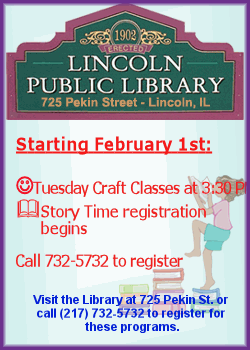 Oops confessed
A newly built business will be asked to pay back sewer fees it has accrued since illegally tapping into the city sewer. Insurance Auto Auction built a building in a new business subdivision off Woodlawn Road.
When the owner petitioned the city for annexation two weeks ago he acknowledged that they had tapped into the city sewer line without a permit or notifying anyone at the city building codes or sewer departments. They said it was an oversight during the building process. No one seems to know how this happened. The business was prepared to make amends.
Out-of-city rates are higher than in city rates, noted Alderman Buzz Busby, who was absent two weeks ago. He also said he would like to see the whole subdivision annexed in, not just the one building.
Contract well under way
Formal contract negotiations for the sewer plant management and engineer began this week. Verl Prather called a combined meeting of the sewer and finance committees for last night (Tuesday, Jan. 25). All council members were encouraged to attend. Most issues had been raised and discussed since EMC's representative Joseph Miller came to the committees early last December to present proposed contract changes.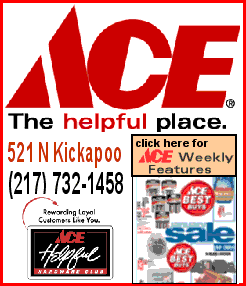 This will be the first time that the two contracts, sewer and engineer, will be combined. The new contract will begin May 1 and run to April 30, 2010.
The major change is that this makes the engineer's contract a five-year rather than a four-year contract that usually coincides with the mayor's term. The plant management contract, which is not up till next year, will be renewed with the engineering contract for five years.
Alderman Benny Huskins continued to oppose this change, as he feels that making the engineer's contract five years is too long. He maintains that this does not permit a new mayor to choose the engineer. It also does not allow for council opinion that may change with administration changeover.
Huskins also questioned if the current engineer has gotten his engineering certificate yet. A certified engineer must sign off on certain state and federally sponsored projects. This affects if Lincoln can get funds for those projects.
Mark Mathon said that he is scheduled to take his professional engineer's exam on April 15.
Buzz Busby noted that in an affiliation with EMC the engineering needs are more than covered. They have engineers that can provide additional service if and when it is needed. He also recalled that there have been emergency situations that called for more expertise, and they have been there with a phone call at no added cost.
City attorney Bill Bates has been working with EMC's representative Joseph Miller and said that he is satisfied with the contract language. More specifically there is language that holds the city free of any financial responsibility or binding in the contract if there should be any problem in the future relating to the Prevailing Wage Act.
The contract should be ready by the end of next week.