National early childhood education organization recognizes Illinois for efforts to expand access to preschool
Pre-K Now report shows Illinois tops Midwest when it comes to investing more in early childhood education

Send a link to a friend
[NOV. 28, 2005] SPRINGFIELD -- A report released recently by Pre-K Now, a national early childhood education policy organization, praises Illinois for its continued achievements in the area of early childhood education. According to the Pre-K Now report, Illinois' $30 million increase for early childhood programs in fiscal 2006 is the largest in the Midwest and fourth-largest in the nation.
Since coming into office three years ago, Gov. Rod R. Blagojevich has demonstrated unwavering commitment to the expansion of early childhood education. The governor's three-year, $90 million plan to increase access to state-funded preschool in Illinois will allow 25,000 more children to have access to preschool.

"Nothing is more important to us as parents or as leaders than our children," Blagojevich said. "Even during these difficult budget times, we've provided more funding for early childhood education because we know that access to a quality preschool program can directly improve a child's chances at long-term success."

Despite unprecedented budget deficits, Blagojevich has made early childhood education a top priority, fulfilling his promise to increase investment in the Early Childhood Block Grant by $90 million over three years. According to the report "Votes Count: Legislative Action on Pre-K Fiscal Year 2006" by Pre-K Now, these increases have totaled up to $180 million in new money over fiscal 2004, 2005 and 2006. The report also found that the money allocated for the pre-K portion of the Early Childhood Block Grant increased from $216.5 million in fiscal 2005 to $243.2 million in fiscal 2006, an increase of 12.33 percent. Illinois' fiscal 2006 investment in early childhood learning programs is the largest in the Midwest and fourth-largest in the nation. Only Florida, Georgia and Texas are increasing spending by a larger amount.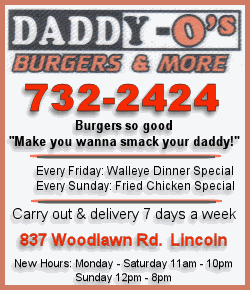 The Pre-K Now report also recognized Illinois as one of three states that have shown a "spirit of cooperation" in which the governor and the legislature worked together to support early education.
"Illinois' continued commitment to its youngest learners sends a message that offering quality pre-kindergarten is not a Democratic or Republican issue, it's a children's issue," said Libby Doggett, executive director of Pre-K Now. "Governor Blagojevich and the legislature have sent a strong message that when we invest in human capital we improve a state's future."
State School Superintendent Randy Dunn emphasized that early childhood education is crucial to the success of the state's education goals. "We know that learning starts early, and we are committed to making the most of those early opportunities," he said.
[to top of second column in this article]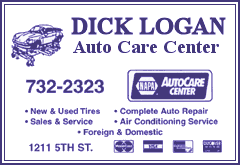 Research shows that the sooner children have access to a quality educational environment, the better their long-term learning achievements will be. At-risk children who received high-quality early education are 20 percent more likely to complete high school and 41 percent less likely to be placed in special education. In addition, at-risk children who received high-quality early education are 42 percent less likely to be arrested as a juvenile for a violent offense, will have half as many criminal arrests, and will have higher earnings and property wealth as an adult.
"Early childhood education is one of the most important investments that we can make in our state," said State Board of Education Chairman Jesse Ruiz. "Governor Blagojevich continues to demonstrate his commitment to providing quality preschool education to every child in Illinois to give them the best possible chance at a successful future."
Investments in early childhood education pay enormous dividends in the long term. Based on certain economic returns like increased earning potential, decreased dependency on social services and on the justice system, it is estimated that society receives $7.14 for every $1 spent on early child care programs. That means the $90 million Blagojevich has invested over the last two years will yield $643 million in savings over the lifetime of those children.
Blagojevich's commitment to expanding early childhood education continues to gain national attention. In the spring of 2005, a report released by Pre-K Now called Blagojevich a "pre-K budget hero" for continuing his push for preschool expansion despite difficult financial conditions. And in November 2004, the National Institute for Early Education Research released its 2004 State Pre-School Yearbook, which ranked Illinois as one of the top three states for program quality. Illinois received praise for its teacher training as one of only 13 states to require certification for its early childhood teachers.
In addition to his efforts in expanding access to early childhood education, Blagojevich has also been committed to expanding Illinoisans' access to health care. On Nov. 15, he signed a new law that will provide more children with access to affordable health insurance. [See article.] Evidence shows that in addition to lacking adequate medical care, children without health insurance are more likely to miss school and see a decrease in performance.
The complete Pre-K Now report can be found at http://www.preknow.org/.
[News release from the governor's office]