Glass recycling resumes

Send a link to a friend
[APRIL 5, 2006] On Saturday, Logan County residents will again have the opportunity to recycle glass containers. Glass will be collected the second Saturday of each month from April through October, between 9 a.m. and noon, through the cooperative efforts of the Lincoln Junior Woman's Club, the Logan County Joint Solid Waste Agency, Saint-Gobain Containers and Wal-Mart. The collection site will be in the parking lot of the Lincoln Wal-Mart store. Last year, the glass recycling program collected over 37 tons of glass locally.
Glass will be accepted only during the above noted dates and times. The Logan County Joint Solid Waste Agency will not accept glass at any of its recycling collection sites. The collection will be canceled in the event of inclement weather.
Only container glass will be accepted for recycling. Container glass is any glass that is used to hold either a food or beverage product. Clear glass, as well as amber, green and blue, will be accepted. The glass recycling program will not accept light bulbs or fluorescent lights, window glass, mirrors, ceramics, china, or CorningWare items.
Residents are asked to thoroughly rinse all glass containers. Any metal or plastic rings around the neck area of the container will need to be removed. Labels, both paper and foil, can be left on the containers. Recyclers are asked to follow the guidelines outlined, as one ceramic piece, one light bulb or a metal neck ring can ruin an entire load of glass being processed for recycling.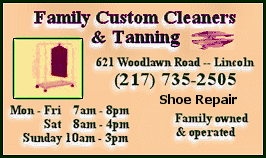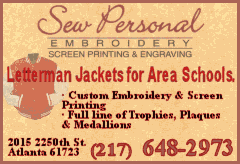 While glass collection is offered on a limited basis, it does have a positive effect in removing yet another item from the waste stream. Glass is not biodegradable, meaning if will not decompose over time. Glass can be recycled repeatedly.
Logan County residents expressed the desire to recycle glass, and the glass recycling program is the direct response of local government, area businesses and civic organizations to support local recycling efforts. Residents may contact the Logan County Joint Solid Waste Agency at 732-9636 with any recycling questions, including the glass collection.
[Mitzi Rohlfs, coordinator, Logan County Joint Solid Waste Agency]