The annual festival will now include a Civil War ball, to be held at the American Legion hall on Sept. 15. This dance will highlight the traditional styles used during the Civil War era, and everyone is invited to attend. It does not matter if you know the dances; volunteers will be delighted to teach you. Tickets will be $5 for a single person, $7.50 for a couple and $10 for a family.

Also included in this year's event will be a trap shoot at the Lincoln Sportsman's Club on Sept. 16. The trap shoot is in honor of Capt. Adam H. Bogardus, who was the world champion in wing shooting during his time. Bogardus is buried in Elkhart Cemetery and is considered one of Logan County's famous residents.

Have you ever wanted to play "base ball" the way it was in the 1800s? If the answer is yes, then you'll love the next new event for the Railsplitter Festival. The Kickapoo Valley Vintage Base Ball Club was formed in 2006 to bring vintage base ball in the form of tournaments to Logan County's many festivals that celebrate Abraham Lincoln and the events that surrounded his life. These men and women will compete in a tournament all day Sept. 16 and 17. Come and watch a game like you probably have never seen.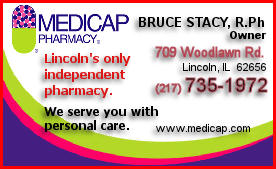 Lincoln Boy Scout Troop 102 will have Dutch oven cooking demonstrations at the Knights of Columbus tent on Sept. 16 and 17. If you're interested in tasting some home- cooked pulled pork and biscuits, come over between 9 a.m. and 6 p.m. Saturday or 9 a.m. to 2 p.m. Sunday to try it.
If you're into bluegrass music, then the Railsplitter Festival is the right place for you. Come on out to the Logan County Fairgrounds to enjoy two wonderful bands from 6 to 10 p.m. on Sept. 16. The bluegrass concert is free with the purchase of festival admission. Leftover Biscutz, featuring Danny Tackett, will open the performance, followed by Long Creek, from the Decatur area. This act is one you will not want to miss.
The Logan County Genealogical and Historical Society will host a cemetery walk in Old Union Cemetery at 10 a.m., 1 p.m. and 3 p.m. on Sept. 16 and 17. This new event is open to the public and is presented in hopes of connecting you with the people of Logan County's past and building pride in the community. The walk will feature early settlers and prominent people of Logan County. Local interpreters in period costume will give a brief history of each person. In case of rain, the event will take place at the Lincoln College Museum.
Mystery Ink & Company of Elizabeth's and Capone's, 121-123 S. Sangamon St., will present "Mr. Lincoln and the Lost Client" for your enjoyment. Join Mr. Lincoln as he visits Postville on his circuit. That's when the action starts in this humorous mystery. The show will be presented on Sept. 16, and the ticket includes a free pass to the Railsplitter Festival for either Sept. 16 or 17. Doors open at 6:30 on Saturday evening and the show will begin at 7. For more information and reservations, please call 217-732-6102 or visit Elizabeth's or Capone's.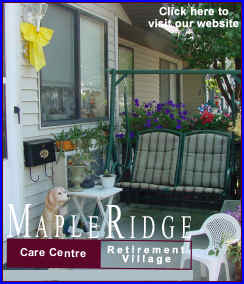 The Illinois Arborists Association will also host an event in conjunction with the Railsplitter Festival. They will have a tree program in Memorial Park on Sept. 16. The program begins at 9 a.m. with registration. At 10 a.m. there will be a demonstration of an aerial rescue, followed by a wood chipper safety demonstration by Vermeer Corporation at 11 a.m. The Lincoln Park District will provide lunch from noon to 1 p.m., and the concluding recreational tree climb will begin at 1 p.m. There is no fee, and the event will be open to the public. For certified arborists, this event can qualify for 1.5 points toward continuing education units, with a $10 fee.
Downtown Lincoln will be a center of activity as well during the festival. Main Street Lincoln stores will participate in Scarecrow Days, showing off their decorative scarecrows. Also, check out the window displays downtown from Sept. 11 through 17. Downtown will also have watermelon activities, featuring carving and painting. Kids will love taking part in the old-time activity of apple bobbing during the weekend. If you're more interested in entertainment, don't worry; there will be square dancers and tumblers throughout the weekend.
During the Railsplitter Festival, the Abraham Lincoln Tourism Bureau of Logan County will unveil its self-guided agricultural tour of Logan County. Stop by the booth anytime during the event to pick up a map. Call 217-732-8687 or e-mail info@tourlogancounty.com for more information about the ag tour.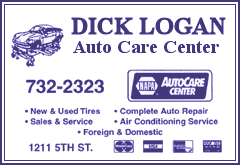 Finally, a small bus will travel between numerous historic sites in the Lincoln area on Sept. 16 and 17. Visitors to the festival are encouraged to take advantage of this transportation to visit the Lincoln College Museum, Postville Courthouse and the downtown district of Lincoln. Tickets to the festival will be available at many of the bus stops. Lincoln College Museum and Postville Courthouse will be open from 10 a.m. to 5 p.m. on Saturday and from noon to 3 p.m. on Sunday. Take advantage of this wonderful opportunity to view the county's history.
All of the events mentioned here, along with many more, are described at www.railsplitting.com. For more information, contact loganrailsplitting@insightbb.com or call the Abraham Lincoln Tourism Bureau of Logan County at 217-732-8687.
[News release from the Abraham Lincoln Tourism Bureau of Logan County]