Illinois' new employment best in eight years, unemployment below national rate

Send a link to a friend
[AUG. 18, 2006] CHICAGO -- The Illinois economy expanded by 29,800 new jobs in July 2006, the largest number of new jobs created in a single month since October 1999, according to data released Thursday by the Illinois Department of Employment Security. The total number of new jobs this year is 69,300, the best start to a year since 1998. Through July 2006, Illinois has gained 144,300 new jobs since January 2004.
The seasonally adjusted Illinois unemployment rate was 4.7 percent in July, falling lower than the national rate, at 4.8 percent, for the second consecutive month, the first time this has happened in more than seven years. Over the year, the unemployment rate decreased 1.1 point from 5.8 percent in July 2005. The three-month moving average unemployment rate, which is a more stable measure of the Illinois economy, dropped to 4.6 percent, its lowest level since November 2000. The state's total number of jobs, 5.9 million, is at its highest level since September 2001.

Illinois jobs highlights

"These are strong indicators that the Illinois economy is continuing to experience vigorous growth," said Brenda Russell, director of the Department of Employment Security. "By providing critical tools such as financial assistance, education and training, and career services to individuals, families, businesses and local governments across the state, Governor Blagojevich is creating new jobs and better opportunities."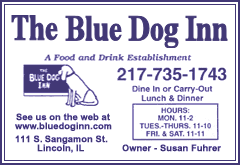 Since July 2005, Illinois employers have hired 74,400 new workers, the highest over-the-year increase since September 2000. Over the month, nine of the 11 industry sectors experienced job growth. Trade and transportation added 6,500 new jobs in July, and leisure and hospitality added 3,400 new jobs. Employers in financial activities boosted employment by 3,000 workers.

The number of unemployed has declined in five of the last six months, a decrease of almost 50,000 unemployed individuals since December 2005. June 2006 initial job numbers were revised up 2,400 to indicate no job loss for the month.
The Illinois Department of Employment Security administers federally funded employment services and unemployment insurance through its nearly 70 offices, including the Illinois Employment and Training Centers. The department also receives federal grants to provide and analyze labor market statistics and information.
Related charts:
(Click on link)
Seasonally Adjusted Unemployment Rates

Illinois Seasonally Adjusted Non-Farm Jobs – by Major Industry

Illinois Unemployment Remains Below National Level

Unemployment Continues to Improve, Down Substantially Since January 2003
[News release from the Illinois Department of Employment Security]