Illinois Department of Employment Security announces direct deposit for recipients of unemployment insurance benefits

Send a link to a friend
Agency pursued direct deposit options to enhance reliability and safety of unemployment payments
[AUG. 19, 2006] CHICAGO -- In an effort to improve service, delivery and convenience to individuals qualified for unemployment insurance benefits in Illinois, the Illinois Department of Employment Security has announced the availability of the direct deposit of unemployment insurance payments statewide. The direct deposit system places the funds in the claimants' bank account within two days after claimants certify for benefits.
"We listened to the requests of those receiving unemployment insurance benefit payments for an alternative to waiting to receive their checks in the mail, and responded with a statewide direct deposit program," said Brenda Russell, director of the Department of Employment Security. "Direct deposit provides a low-cost way to disperse payments quickly and more securely. IDES believes that offering direct deposit to the unemployed is yet another example of our continued commitment to improving customer service."

The move away from delivering checks in the mail to a direct deposit system provides benefits to both the unemployment insurance recipient and the state. Claimants wait for the mail to deliver their checks, which can take three to five days, or longer, if there is an interruption in postal service. Direct deposit offers Department of Employment Security clients faster payments, convenience, the prevention of lost or stolen checks, and the reliability that benefits will be deposited into their account, correctly and confidentially.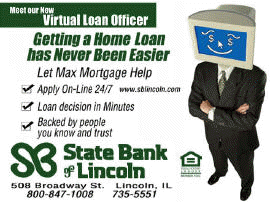 Recent figures provided by the U.S. Department of the Treasury's Financial Management Service demonstrate the cost savings that can be achieved by using direct deposit rather than mailed checks. FMS issued almost 253 million checks during fiscal 2002, at a unit cost of 74.5 cents. FMS has determined the cost of a direct deposit disbursement to be 12.6 cents, for a savings of 62 cents per unit.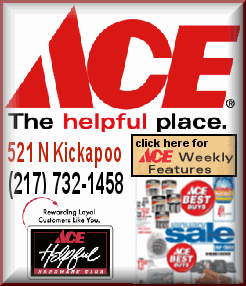 Unemployment insurance benefit payees who have bank accounts can begin direct deposit services by stopping by their local Department of Employment Security office, filling out a form and submitting it along with a voided check. The form can also be found on the Internet at http://www.ides.state.il.us/pdf/forms/
direct_deposit/authorization.pdf.
The Illinois Department of Employment Security administers federally funded employment services and unemployment insurance through its 70 offices, including the Illinois Employment and Training Centers. The department also receives federal grants to provide and analyze labor market statistics and information. Illinois work force and career information is available at www.ILWorkInfo.com.
[Illinois Department of Employment Security news release]