The letter called on conference committee members currently working on a pension overhaul bill to include provisions of Senate Bill 2616 in the final version of the bill. U.S. Senate Bill 2616 would reauthorize the Abandoned Mine Land Program, alter the distribution formula and keep the coal miners' health benefit fund solvent for another 15 years. This would make it possible for nearly 3,000 retired Illinois miners and their families to continue to receive health care coverage.

"This legislation addresses concerns that many states are facing, including Illinois -- trying to protect the health and safety of the people of Illinois, trying to protect the environment, and trying to expand the coal industry. It also means making sure that thousands of people in our state will continue to have good health insurance, so it's critical that Congress include these provisions in the bill and pass it right away," Blagojevich said.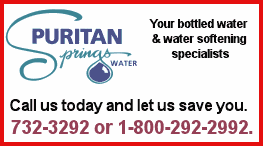 Included in Senate Bill 2616 are provisions to reauthorize the Abandoned Mine Land Program for 15 years, allowing for continued support of the program while providing adequate time to address serious AML problems faced by the states. The legislation would also modify the AML formulas to provide higher allocations for historic production states having the most serious reclamation problems; provide for states to have their unappropriated state share balances returned, which allows for additional reclamation work, thereby abating serious safety hazards; and authorize payments to the Combined Benefit Fund, extending health coverage for miners who would otherwise be uninsured.
"Southern Illinois has been hit especially hard by the closure of several mine companies," said state Rep. Brandon Phelps, D-Harrisburg. "The reauthorization of this program is essential especially for the thousands of retired miners who have lost their company health insurance in recent years. I urge Congress to make this commitment to the families that have worked in our mine fields and fueled our nation."
"Coal is an important contributor to the southern Illinois economy," said Sen. Gary Forby, D-Benton. "This bill allows for us to address health and environmental issues associated with abandoned mine lands, while ensuring our ability to continue producing this highly sought commodity."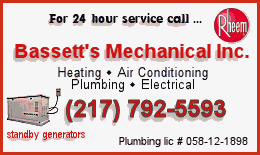 The AML program is 100 percent federally funded through a special production fee on active coal mining. The collected fees are placed into the national Abandoned Mine Reclamation Trust Fund, from which Congress annually appropriates money to the Office of Surface Mining within the U.S. Department of Interior. The funds are then distributed to eligible coal mining states and Indian tribes for reclamation to abate health and safety hazards and environmental degradation remaining on mined sites abandoned prior to the passage of Surface Mining Control and Reclamation Act on Aug. 3, 1977.
The national Abandoned Mine Reclamation Trust Fund now exceeds $1.8 billion. For the past several years, the Office of Surface Mining grant to Illinois has ranged between $8.5 million and $10 million. Under this reauthorization proposal, Illinois would expect annual appropriations within or exceeding this range for 15 more years, as well as an additional $29 million in unappropriated state share balance that would be paid over a 10-year period.
The state of Illinois, through the Abandoned Mine Land Reclamation Division of the Illinois Department of Natural Resources, addresses abandoned mine site problems such as dilapidated mine structures, open shafts, highwalls and water contamination problems by using the grant funding process through the Office of Surface Mining, AML's federal oversight authority. Regular construction reclamation projects are addressed on a prioritized basis, selected from an extensive inventory of eligible sites maintained by the division. The AML Division also provides emergency assistance when coal mine-related problems occur suddenly and are life-threatening.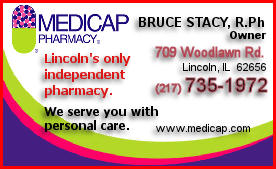 Since its inception, the AML program has helped reclaim over 9,900 acres of abandoned mined lands in 58 Illinois counties, expending more than $159 million in restoration of these lands. Over 22,000 acres of land in Illinois have been identified with serious problems associated with past mining activities that would fall under the parameters of the AML programs, including exposed mine refuse materials, hazardous structures, open mine shafts and acid mine drainage.
The current inventory consists of more than 300 problem sites located throughout the state, with an estimated associated reclamation cost of approximately $69 million. The site list evolves as new sites are discovered and reported and ongoing projects are completed.
"Federal action to address the AML problems that states are facing is crucial for continued growth of the industry," said Joe Angleton, director of the Office of Mines and Minerals of the Illinois Department of Natural Resources. "This bill is a good compromise, representing the interests of the Eastern and Western coal producing states, that will serve Illinois well. It also provides us with a good framework as we continue to work towards a long-term solution."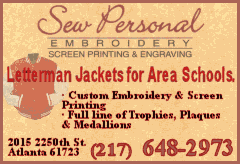 "This bill will offer a degree of stability to our abandoned mine program," said Al Clayborne, supervisor of the Abandoned Mine Land Reclamation Division. "Through previous grant funds, the department has reclaimed a substantial amount of the state's abandoned lands, and this reauthorization would allow us to begin planning for future projects. This bill also provides much-needed health care to retirees who, because of circumstances out of their control, are now without coverage."
In addition to provisions addressing reclamation activities, Senate Bill 2616 also includes provisions for continued health care coverage for retired Illinois miners and their families who are designated as orphan beneficiaries. The bill allows interest incurred on the AML trust fund to be transferred to the Combined Benefit Fund "orphans" fund to pay the health benefits of retirees whose companies have gone out of business. Under this bill, there is no annual cap on the amount of interest that can be transferred.
"All too often we see miners who have worked all of their life and are left without health coverage when their company goes out of business," said Gary Butler, a representative of the United Mine Workers of America. "This legislation creates a safety net for those individuals and their families by allowing them to continue receiving coverage and maintain a healthy way of life"
In July, Blagojevich signed a law providing additional safety precautions for Illinois' nearly 4,000 miners and rescuers. The governor proposed the legislation in January, following the tragic West Virginia mine accident that killed 12 miners. With nearly 32 million tons of coal produced in Illinois each year, including 20.4 million tons in southern Illinois, coal is a vital contributor to the Illinois economy. Senate Bill 929, sponsored by state Rep. Dan Reitz, D-Sparta, and state Sen. Gary Forby, D-Benton, helps ensure that the men and women who are helping to revitalize Illinois' coal industry are protected. Among other provisions, the new law requires the installation of emergency communication devices in all Illinois mines, requires escape routes be clearly marked, requires stricter certification standards for supervisors and independent contractors, and requires miners to carry self-contained self-rescuers and have additional units nearby. [Related article]
[News release from the governor's office]