"This new law helps us take care of senior citizens who can't take care of themselves," Blagojevich said. "It means that when a senior citizen has a hard time meeting their basic needs, we'll now be able to help them."
"Government has a responsibility to help those most deserving of our support -- the poor, the sick, the young and, of course, the elderly," said Chicago Mayor Richard M. Daley. "For too many of our seniors, the golden years can be the lonely years. Without realizing it, they gradually lose the ability to take care of themselves, and they often reject help from friends and family members. The welfare of the elderly is not just a government responsibility. It's also an individual responsibility. Our time should never be so precious that we neglect the older people in our lives -- our parents, grandparents and longtime acquaintances."
Under the new law, self-neglect is defined as a condition resulting from the inability to perform essential self-care tasks that threaten the person's health. This includes providing essential food, clothing, shelter and health care, and obtaining goods and services needed to maintain physical health, mental health, emotional well-being and general safety.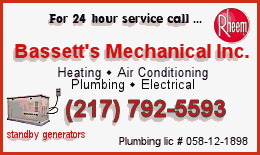 The law will allow individuals to report cases of self-neglect to the Illinois Department on Aging's Elder Abuse Hotline and other approved elder abuse provider agencies regarding adults age 60 or older living alone, with family members or a caregiver, or in a residential care facility or an unlicensed community-based facility.
The legislation, which becomes effective Jan. 1, 2007:
Requires provider agencies that receive reports of self-neglect to conduct face-to-face assessments that will help the state connect individuals with specific services, such as Meals on Wheels.

Directs the Department on Aging by Jan. 1, 2008, to work with a newly created Elder Self-Neglect Steering Committee to develop specific rules to respond to reports of self-neglect; protect the autonomy, rights, privacy and privileges of seniors during investigations of possible self-neglect; collect all necessary data about cases of self-neglect; and when necessary work with law enforcement and provider agencies.

Gives the staff of the Chicago Department on Aging access upon request to reports of self-neglect and other alleged abuses, neglect and exploitation.
The Illinois Department on Aging's Elder Abuse and Neglect Program responds to reports of alleged abuse, neglect or financial exploitation of people 60 years of age and older, but when the program was established in 1991, self-neglect was not included.
The legislation, which is an initiative of the Chicago Department on Aging, the Chicago Police Department, and the Cook County state's attorney's, public guardian's and sheriff's offices, was sponsored in the Illinois General Assembly by state Rep. Julie Hamos, D-Evanston, and state Sen. Mattie Hunter, D-Chicago.
"Fifteen years ago, when the Elder Abuse and Neglect Program was established statewide, self-neglect was not included. It's very important that we address this growing problem and provide an additional service to our greatest generation," said Hamos.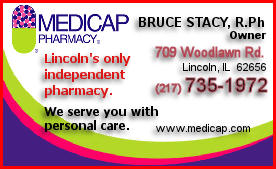 "Time and time again, we see older persons who cannot properly take care of day-to-day tasks and are too embarrassed to ask for help. With this new law, caring individuals can get the assistance for seniors who self-neglect, in a confidential manner," said Hunter.
The governor also announced that since the launch earlier this year of the Elder Abuse Hotline -- 866-800-1409 or TTY at 800-544-5304 -- the state has been able to process over 730 reports of abuse, acting directly on over 430 substantiated cases to provide urgent assistance to the caller and helping forward the information to law enforcement.
Through fiscal 2006, the Department on Aging has processed over 9,300 calls to their help lines -- including calls made directly to the Elder Abuse Hotline -- helping seniors get in-home health care; homemaker services; nutrition services; adult day services; respite care for the caregiver; housing assistance; financial or legal assistance and protections, such as representative payee, direct deposit, trusts, order of protection, civil suit or criminal charges; counseling referral, guardianship proceedings or nursing home placement; and emergency responses for housing, food, physical and mental health services.
Since the beginning of his administration, Blagojevich has taken executive and legislative action to prevent abuse and neglect of seniors and people with disabilities, including:
Signing laws to protect Illinois seniors and persons with disabilities from exploitation, abuse and neglect. The new laws require timely reporting of abuse and neglect when discovered and give authorities more tools and power to investigate allegations of exploitation, abuse and neglect of people with disabilities.

Requiring reports of abuse and neglect allegations of a disabled person to be made to the Illinois Department of Human Services, Office of the Inspector General, within four hours of the discovery of the suspected abuse or neglect.

Launching the Domestic Abuse Program in the Office of the Inspector General to subpoena witnesses and demand financial and medical records in their investigations.

Giving elder abuse provider agencies or the state long-term care ombudsman the ability to petition the court for access to financial records in cases of suspected financial exploitation of seniors.

Creating the Missing and Endangered Senior Alert System.

Prohibiting individuals who have been convicted of financial exploitation, abuse or neglect from receiving any inheritance from the senior they abused.

Increasing criminal charges and penalties for battering a senior.

Lifting rules that prohibited banking institutions from providing information to certain entities if there is suspicion that a customer is or may become the victim of financial exploitation.
[News release from the governor's office]