Viability of solar power in Illinois

Send a link to a friend
[AUG. 21, 2006] Energy from photovoltaic modules or solar cells is a source of renewable power with high growth potential in parts of the United States. Solar energy requires sunshine, and lots of it. Operational solar arrays exist in Southern states already, mostly in the Southwest, where cloud cover is less frequent. Determining viability of solar power for Illinois requires data, and that's what Illinois State Water Survey meteorologist Bob Scott and collaborator Angus Rockett have.
"Production costs of electrical power from the sun for typical Illinois residences or businesses currently cannot compete with power purchased from utilities, but can become attractive for remote locations or if subsidies and tax breaks are available," says Scott.

Scott operates a 19-site array of automated weather stations as part of the Illinois State Water Survey's Water and Atmospheric Resources Monitoring program. These stations across Illinois monitor numerous weather and climate variables. Each station includes a solar pyranometer to measure the amount of solar energy each site receives.

"Sensors have been in place for more than 14 years and automatically report hourly data year-round. That's long enough to provide a good indication of monthly and seasonal solar energy potential across Illinois," Scott said.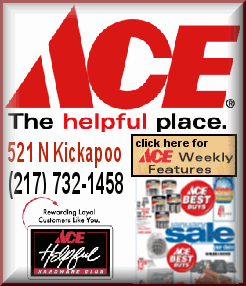 Scott's collaborator, Angus Rockett, professor in the Department of Materials Science and Engineering at the University of Illinois, has expertise with current photovoltaic technology. The two used information from an operational solar power array in Arizona as a template for power output, combined that with current solar cell efficiencies and retail prices, and applied solar data for Illinois to estimate power output potential for small to medium solar arrays in Illinois: about 180 kilowatt hours per square meter of solar array per year in central Illinois.
Given the capital costs required to generate the energy used by typical homeowners, these results are not encouraging. "Photovoltaics are cost-effective for small, remote applications such as powering billboards, but not for homes or businesses without incentives," says Rockett.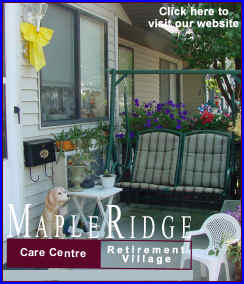 Considering the size of array needed, additional equipment required and interest on a 20-year loan to fund the warranted life of a typical module, Rockett estimates that costs could be as high as 50 cents per kilowatt hour, much higher than the roughly 11 cents per kilowatt hour local utilities currently charge for retail power. However, summertime peak power can approach this price. For such a situation, solar power is already important to consider.
The research indicates that solar power could be acceptable for other applications. Net metering -- selling unused generated power back to the utility
-- would lower cost differences. What's more, extending commercial power to remote locations requires the additional cost of transmission lines. Installation of just half a mile of transmission lines would match costs for a solar array capable of generating 625 kilowatt hours per month. "Solar power generation is a viable option at today's current prices for those needs," concludes Rockett.
At current prices, however, cost effectiveness of photovoltaics will increase significantly if subsidies, tax incentives and economy-of-scale discounts in both module and balance-of-system costs are available to reduce initial system price, just as what now occurs with wind turbine installations in Illinois. Wind power has taken off in northern Illinois, which has hundreds of turbines operational or in planning stages over the next few years.
[Illinois State Water Survey news release]