"One of government's most important responsibilities is keeping people safe," said Illinois State Police Director Larry G. Trent. "While we can never stop working to improve in this area, the continued decrease in the state's crime rate indicates that we're moving in the right direction by providing the resources and manpower our law enforcement officers need to get the job done."

Law enforcement agencies throughout the state reported that a total of 473,834 indexed crimes occurred last year, compared with 486,469 in 2004. Crime was down in three categories:
Murder decreased for the fourth consecutive year, by 3.2 percent.

Theft decreased by 5.2 percent, resulting in its largest decline since 1999.

Motor vehicle theft decreased for the second consecutive year, by 3.0 percent.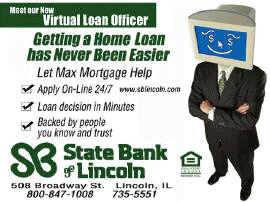 After significant decreases last year, the state experienced slight increases in the following areas:
Robbery increased by 2.2 percent.

Burglary increased 1.3 percent.

Arson rose by 1.0 percent.

Criminal sexual assault increased by 1.7 percent.

Aggravated assault and battery rose slightly by 0.4 percent.
The following is a breakdown of crime rates for various areas of the state:
Offenses (all crimes)
Chicago, down 6.5 percent

Downstate, down 0.9 percent

Cook County, down 6.0 percent

Suburban Cook County, down 4.2 percent

Collar counties, down 1.4 percent

Urban counties, up 0.2 percent

Rural counties, up 0.7 percent
"The Illinois State Police is committed to working with local law enforcement to ensure the safety of our citizens and to meet the problems which affect today's society," said Trent. "Improvements in communication technology have helped to provide better coordination between state and local agencies, thereby improving response to critical situations. In addition, enhancements to DNA technology and analysis have helped law enforcement solve crimes committed in their communities."
The agency pointed to ongoing efforts to combat methamphetamine, one of the fastest-growing and most dangerous illegal drug trades in Illinois, as a key factor in successfully reducing crime in Illinois. In 2005, Gov. Blagojevich created six dedicated meth response teams, which marked their one-year anniversary in June of this year. During the first year of operation, the teams handled a total of 559 meth-related incidents, made 513 arrests and seized nearly 34,000 grams of drugs and materials related to the production of meth. A recent report issued by the Illinois Criminal Justice Information Authority said the teams had an immediate and significant effect on the growing problem of meth use and production and were responsible for easing the burden on localized drug task forces.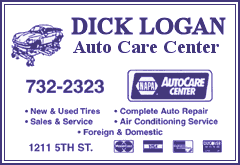 "The Illinois State Police will continue to dedicate all the resources necessary to combat the proliferation of this dangerous and devastating drug," said Trent. "The governor has given law enforcement the tools it needs to combat meth by signing laws necessary to achieve the mission of removing this destructive drug from our communities."
Several pieces of aggressive legislation have been enacted to reduce meth manufacturing in Illinois, including the Methamphetamine Precursor Control Act, one of the most significant anti-methamphetamine statutes enacted to address meth. The act makes it harder for meth producers to obtain ingredients necessary for its production, designates pseudoephedrine as a Schedule V substance, restricts the retail sale of pseudoephedrine-containing products to pharmacists or pharmacist technicians only, and requires purchasers of pseudoephedrine-containing products to show identification and sign a log.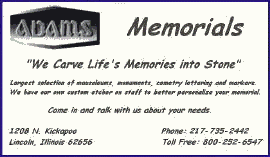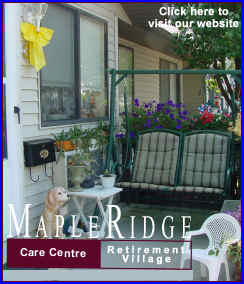 The governor also signed several other pieces of meth-related legislation:
Establishment of a statewide methamphetamine offender registry in Illinois for people convicted under the "participation in methamphetamine manufacturing" statute.

Designation of the new offense of meth trafficking for individuals who knowingly bring methamphetamine or its precursors into Illinois with the intent to make, deliver or sell meth. The new law prevents meth manufacturers from trying to get around Illinois' tough restrictions on access to pseudoephedrine by going to other states for meth ingredients.

Establishment of an anhydrous ammonia security grant program to help Illinois agricultural fertilizer dealers protect their product from thieves involved in the illicit production of methamphetamine. The $1.6 million initiative will provide grants to facilities to install locks on anhydrous ammonia tanks, purchase video surveillance cameras or blend approved additives into their anhydrous ammonia to render it useless for the production of methamphetamine.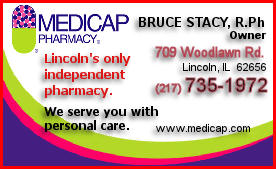 Creation of the Methamphetamine Law Enforcement Fund, which assesses an additional $100 fine for anyone found guilty of a drug-related offense involving possession or delivery of meth. The additional money will be deposited into a fund used to reimburse local law enforcement agencies for the costs associated with the cleanup of sites and facilities used for the illegal manufacture of meth, defray the costs of employing full-time or part-time peace officers, and defray county costs associated with medical or dental expenses resulting from the incarceration of meth addicts in county jails or corrections facilities.
In addition to combating meth, the governor signed several gun laws in an effort to keep Illinois communities safe from gun violence by creating stiff penalties for habitual criminals who are caught with guns, closing the gun-show loophole that allowed gun buyers to avoid comprehensive background checks, and imposing harsher prison sentences for individuals convicted of a crime using a firearm. The governor also provided $3.9 million for Operation CeaseFire programs in Illinois in fiscal 2006, including seven $250,000 grants for communities that received funding for the first time.
In March 2005, the Illinois State Police launched a gubernatorial initiative targeting the influx of crime guns into Illinois, based on studies that showed more crime guns flow into Illinois from Indiana and Mississippi than from any of the other states. Illinois State Police officers are working with federal authorities and law enforcement agencies, both in-state and out-of-state, to detect and apprehend gunrunners and illegal gun dealers. Since the inception of the initiative, Illinois State Police officers have seized more than 2,000 firearms and arrested more than 300 violators on gun-related charges.
In Illinois, federal, state and local agencies work together to combat terrorism on every front. As the threat level of our nation changes, local law enforcement agencies share intelligence information to ensure a level of heightened awareness. This past May, Blagojevich ordered that a large-scale exercise be conducted in Chicago to test the State Weapons of Mass Destruction Team's preparedness to effectively react and respond to a major health crisis and incidents of terrorism. The exercise was in response to major problems encountered with preparedness and emergency response in the Gulf Coast region as a result of Hurricane Katrina. During the exercise, the experience and knowledge gained provided the team with the expertise needed to be among the best-trained and most prepared units in the nation.
This August, "Prairie Thunder," the second disaster preparedness exercise to be conducted within the past three months, took place in the Metro East area. More than 1,000 federal, state and local responders participated in the five-day emergency response exercise, which was staged to test the state's ability to respond to mass evacuation and sheltering capabilities.
The 2005 Illinois crime report is available at http://www.isp.state.il.us/crime/cii2005.cfm.
[Illinois State Police news release]