IDOT, MADD, ISP and local police agencies roll out largest-ever Labor Day crackdown

Send a link to a friend
Nearly 1,600 special patrols aimed at drunk driving
Public service announcement sharing personal experiences to debut
[AUG. 31, 2006] SPRINGFIELD -- The Illinois Department of Transportation, Illinois State Police and local law enforcement agencies are teaming up with Mothers Against Drunk Driving in the most aggressive campaign ever targeting impaired drivers throughout the state of Illinois. The 17-day statewide enforcement and education campaign is taking place through Monday, centering on the Labor Day weekend, the last major holiday of the summer.
"We know millions of Americans will be celebrating Labor Day by going to parties and hitting the roads, but you should know police across the state will be hitting the roads too, looking for drunk drivers," IDOT Secretary Timothy W. Martin said. "With more than 40 percent of our state's traffic fatalities involving alcohol, we need to be aggressive, and increased enforcement is a way to save more lives."

The Illinois partnership is part of a national campaign being coordinated with the National Highway Traffic Safety Administration. The national crackdown combines the mobilization of thousands of law enforcement agencies in all 50 states, backed by a major media buy, to raise awareness of the consequences of driving impaired.

Here in Illinois, the Labor Day "You Drink & Drive. You Lose" campaign is a combined $1.7 million education and enforcement effort to get drunk drivers off the road. Statewide, 248 agencies are teaming up with the Illinois State Police to conduct more than 220 roadside safety checks and nearly 1,400 saturation patrols.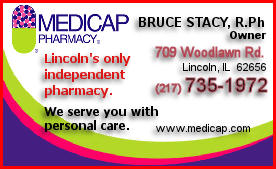 "Holidays are a time when people get caught up in the festivities and make bad decisions," said Susan McKinney, executive director of MADD Illinois. "That's why MADD is joining forces with America's law enforcement and highway safety officials to send a clear message to drivers: If you drive drunk this Labor Day, you will be arrested. No exceptions. No excuses."
Nationally, $11 million will be spent on a public awareness campaign, the largest advertising campaign since You Drink & Drive. You Lose was introduced in 1999. In Illinois, state and local law enforcement efforts are backed by a more than $700,000 media buy to spread the message against impaired driving.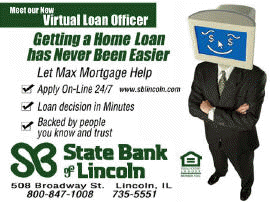 IDOT is also debuting a new public service announcement aimed at reducing the number of impaired drivers on Illinois roadways. The message, called "True Stories," was produced internally and displays a true story about Illinois residents revealing their personal experiences with drunk drivers. This announcement is being broadcast statewide during the Labor Day enforcement period, and more "True Stories" will follow.
According to Illinois State Police Director Larry Trent said, hundreds of law enforcement officers with a special emphasis on zero-tolerance are being deployed statewide during the Aug. 18-Sept. 4 period. "We will be taking a focused approach to identify and arrest anyone who decides to drink and drive," he said. "The message is simple and clear: If you drink and drive, you will have to face the consequences."
According to the National Highway Traffic Safety Administration, studies reveal that nearly 97 percent of the American public sees drinking and driving by others as a threat to their families and themselves. Americans support tougher enforcement and rank impaired driving ahead of health care, poverty, the environment and gun control as an issue of importance.
Motorists can also expect enforcement agencies to be checking for compliance with Illinois' primary enforcement safety belt law, in addition to checking for impairment. Since Gov. Blagojevich signed the primary safety belt law, the usage rate has increased from 76 percent to 88 percent, and the number of fatalities has dropped to the lowest levels in 60 years.
[Illinois Department of Transportation news release]