Local family restaurant helps less-fortunate Lincoln residents enjoy Thanksgiving dinner

Send a link to a friend
[DEC. 5, 2006] Many low-income, elderly and handicapped individuals in Lincoln wouldn't have enjoyed a Thanksgiving dinner this year without the assistance provided to Central Illinois Economic Development Corp. by Guzzardo's Italian Villa.
Restaurant owner John Guzzardo called and offered to provide Thanksgiving meals to low-income residents in Lincoln. CIEDC, along with Senior Services, supplied Guzzardo's with names of close to 100 families. Guzzardo's cooked the meals on Thanksgiving morning and also delivered them to the families, seniors, shut-ins and disabled individuals who would not have had a special Thanksgiving dinner without this assistance.

"It is people like Mr. Guzzardo that makes this job of helping others rewarding," said Angelia Hobbs, CIEDC's Logan County resource specialist. "I'm sure it took a lot of work on Guzzardo's part to make this happen -- work that they didn't have to do, but work that makes Lincoln a better place to live because they cared enough about others to do it. Who wouldn't love to have a meal from Guzzardo's!"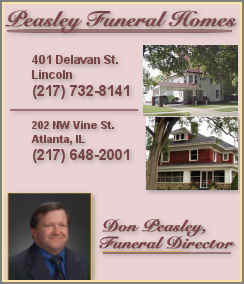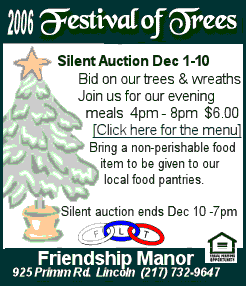 Individuals who received the meals reported that they were excellent, and the recipients were very appreciative to Guzzardo's.
CIEDC is a Community Action agency that provides services to low-income residents in a six-county service area: DeWitt, Fulton, Logan, Mason, Menard and Piatt counties.
[Central Illinois Economic Development Corp. news release]