Minier Christian Church choir to present Christmas musical Dec. 17

Send a link to a friend
[DEC. 7, 2006] MINIER -- On Dec. 17, the choir of the Minier Christian Church will present the Christmas musical "Noel, Jesus Is Born" at the 9 a.m. worship service and again at 2 p.m.
Soloists are Bob Wegman, Toby Terrell, Melody Terrell, Brad Wade, Ron Howell and Debbie Schultz, with Carolyn Hansen narrating. The children's choir will also be featured in one of the songs.

The word "noel" has a rich tradition of meaning at the Christmas season. It is a carol of praise and joy for the birth of Jesus, the Christ. It is more than a flippant "season's greetings" because the single word "noel" represents the entire spectrum of God's incredible work among men -- from the gift of a child in a manger to the humble praise of the recipients of that gift. We sing "noel" because Christ is alive today in our hearts. "Noel, Jesus is Born" is about a living, vibrant, ongoing Christmas as we ponder the wonderful birth of our Lord and Savior.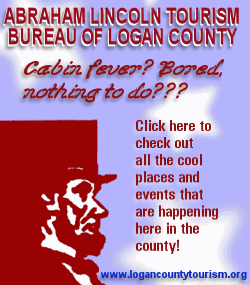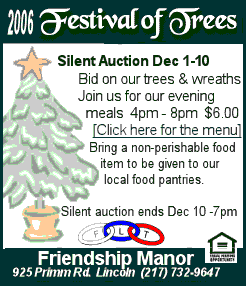 Everyone is invited to come and enjoy the Christmas music and celebrate the reason for the season. Child care for children age 3 and younger will be provided.
[News release]