Free English language classes offered in Lincoln

Send a link to a friend
[DEC. 23, 2006] Starting Jan. 15, Jefferson Street Christian Church in Lincoln will offer two classes that teach English as a second language to adults. Led by two certified instructors, the beginner-level classes will focus on learning basic conversational English skills.
"Some people who do not have English as their primary language struggle with the most basic day-to-day communication when talking with people outside their families," said Clare Gramley, pastoral counselor at the church. "We want to help people learn the skills they need to function more effectively in our community.

"One of our dilemmas is getting word of this class out to local people who might be interested," Gramley said. "We must use English words, both spoken and written, to communicate this opportunity to people who may not read a newspaper or a flier or may not understand us if we speak to them personally.

"If people in the community know someone who might be interested in taking the classes, we would appreciate their help in passing this information along."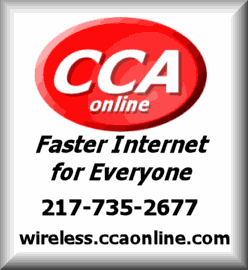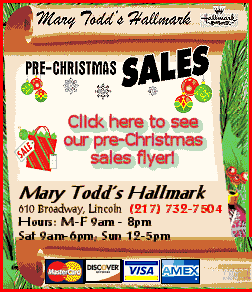 The classes are free, but there is a $10 fee for materials. Scholarships to cover the cost of materials are available.
Two sessions of classes will be offered for seven weeks, from Jan. 15 to March 2, on Mondays Thursdays and Fridays. The morning classes will meet from 9 to 10:30 a.m. and evening classes from 7 to 8:30 p.m. Participants will have a choice of attending a morning or evening class.
Registration for the classes will take place at the first sessions on Jan. 15. Classes will be in the Jefferson Street Christian Church Community Center building, on the corner of Jefferson and 21st streets. For more information, call Gramley at 732-9294.
[News release]