Illini a work in progress

I had hoped that Greg Taylor was right. I had hoped that Illinois would be farther along by now. I had hoped that they were looking to run the table on the non-conference portion of their schedule. But fate would not allow it. Injuries, suspensions, player rotations, perhaps even chemistry let to a rare home loss versus Maryland and a tough road loss at Arizona. The sad thing to me about those games is that they were both very winnable. Going into both I felt like the Illini might be overmatched, but after seeing what transpired I felt like we let two games just get away. Albeit Illinois was not at full strength, but when victories are on the cusp and just need to be snatched you have to find a way to bring home the bacon.

All that led us to the annual Braggin' Rights game down in one of my favorite all-time towns, St. Louis. Again, I had hoped that Greg Taylor would be correct. He promised me an Illini victory of 11 points in a game I wouldn't have to worry too much about. However, I fooled him. I had researched ol' Mizzou and I knew they would be much better this time around than they were during the Quin Snyder years. I'll never understand those Snyder years as long as I live. How does somebody hang around coach K for all those years and then get his kids to play some of the most uninspired hoops you have ever seen? I've gotta tell you…I have no answer for you. I can tell you that if I ever had the chance to coach a D-I team they would've come out on the court breathing fire or there would've been some arrests made! One of the two of us, either the team or the coach would've never made it out alive if they did some of the things his players did there. But that's all water under the bridge now. Wherever coach Snyder is today, I wish him well…he seemed like a nice guy. So nice in fact, that I lobbied for him to get a lifetime contract at Mizzou…I guess my Missouri connections are all washed up!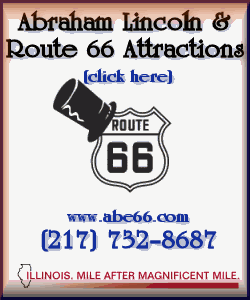 Enter Mike Anderson and 40 minutes of hell. If you think I was scared of that then you're starting to get to know me. After watching my beloved Orange and Blue toss 22 turnovers into the stands against the Belmont Bruins, I shuttered to think of what catastrophes laid in wait for the unsuspecting Illini. I predicted that this game would be an old-fashioned barn burner, a white knuckler and a game destined to go down to the wire. I don't study the game like I once did, so Greg's predictions are a lot better and a lot more accurate than mine. But when I am right I just like to casually move on.

Somehow Illinois found a way to win 73-70. Did I mention that I thought it would be a close game? When Missouri got the ball back with less than 5 seconds to go with a chance to tie I wished more than anything that Greg had been correct. Again, the Illini found some way to pull out the victory and once again the Seniors went home with a sweep. But in one year Missouri got closer than they had in quite awhile.

What we learned

I had been looking for some fight in the Illini all year. In fact, even though they were down a body or two in the before-mentioned losses, I thought some grit might have gotten past the Terps and the Wildcats. I just didn't see the moxy, the savvy that I have come to expect of the team I know as the Illinois Fighting Illini. That Tuesday night, I saw it once again…it had returned with a vengeance!

I loved the affect that Brian Randle has on this team and if he can continue to ratchet things up a notch or two the whole unit can get better.

I loved Jamar Smith coming out in the 2nd half and lighting the lamp when his team needed him most.

I loved the fact that even though the haters love to dump on Rich McBride he buried two crucial late-game free throws and played some great defense through out the night. So, save your breath if you're waiting for some hating from me. In fact, I will continue to support the young man as long as he continues to strive to give his best effort and from my chair that is what I see him doing!

I loved that Bruce Weber must have had Greg Taylor's microphone pumped into his coaching seat. Whenever Greg was desperately pled for the ball to be dumped down into the low post…Shaun Pruitt would invariably get it and deposit it into the basket! We both agreed that that was one of our favorite actions of the night.

I loved the fact that even though I panicked about our poor passing and the fact that we were prone to turn the ball over often, Illinois did not turn the ball over in the back court until the final 5 seconds of the game. Hey Mayfield, how's that for mental and physical toughness? I stood corrected…but, I have to say that it was a thing of beauty to behold. And if Illinois continues to rise to the occasion when I doubt them, I will be one of the happiest campers in the country…okay, at least I'll be one of the happiest campers behind the cheese curtain.

Illinois out-rebounded the Tigers 39-31 including an impressive 17-9 edge on the offensive glass, which led to the Illini outscoring Mizzou 22-11 in 2nd chance points. They only turned it over 14 times against Missouri's vaunted press and yet made 14 assists (which is much tougher in just the half court offense) and produced a whopping 12 steals of their own! Four players reached double figures in scoring while the Tigers had only one. And a lot of this was accomplished while the Illini had their starters sitting on the bench with foul trouble.

[to top of second column]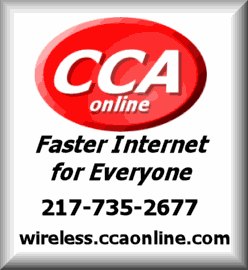 Some final things learned

Mike Anderson is a pretty good coach and a pretty good recruiter. Illini fans will love him when he beats a certain team in red and blue.

I'll never figure out college hoops officiating. Just when I thought I was finally getting a bead on it…I had some guys right in front of me call some things I didn't see and vice versa and no I wasn't up in the nosebleeds, I was as far away from the action as I am from my computer monitor right now. I have been calling for this situation to be addressed as I have a friend in the home office. He thinks little can be done, which tells me little will be done. And in the words of the great Les Evans, "That's too bad." I do really like Steve Welmer and maybe he could do some clinics for the other guys around the country.

I learned that once again what a great coach Illinois has. Greg asked me post-game who my MVP of the game was…and I said, Bruce Weber. He had his team prepared for the ambush and his attention to detail probably won it for his troops. His in-game adjustments and player match-ups are just excellent. I loved the press-breakers he employed and how he arranged things to get the ball in the hands of the people he wanted handling it. So again, if the haters are looking for some hate here, I'm happy to disappoint you. As long as Coach Weber is at the helm, it will be the one constant that gives me some comfort and some hope in virtually any and all contests.

Final analysis

I still think that the Illini are a work…and I'm not even gonna say in progress, because they still have so far to go. Great coaching can only take a team so far. At some point, players have to execute. The next four months would be a great time for that to happen. I still say that Wisconsin and Ohio State will be tough to beat no matter how much progress we eventually make. Starting the Big Ten season at Michigan before entertaining the Buckeyes to start the campaign is way too much for me. However, Bruce resorting to form hasn't shown much yet, so maybe the boys will come out and do something amazing. My 2007 vote is certainly behind them!

Typical Cards in the off-season

By now you know what the World Champion Cardinals will do in a traditional off-season. They will count their money. This year they're counting while looking at their World Champion trophy. One thing you know they won't be doing is signing an ace pitcher on the free agent market. IN the meantime they're losing some of the starters in their rotation. NLCS MVP Jeff Suppan has inked with the Milwaukee Brewers…I was hoping to see him in Miller Park, but not like this! Mark Mulder and Jeff Weaver will probably soon be gone to the highest bidder too. The Cards have managed to sign Kip Wells and Adam Kennedy, one of my all-time favorite Cardinals, but have they done enough to keep up with their divisional rivals? I think not…but I felt the exact same way last winter and it all ended up in a World's Championship…so maybe we're on course after all. I'll check with Greg (because he's elated at all the Cub signings) and we'll have more "hot stove" talk later.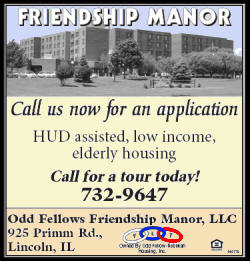 Congrats to the Railers on a great start to the season…we hope they keep it up. The staunch defense they've been playing is remarkable and if defense doesn't slump maybe they're on to something. I am amazed that no one is doing a book or video series on the way Coach Alexander teaches the ball 1-2-2 press and the 1-2-2 zone. The way he teaches concepts, angles, rotations, etc. is as fine a techniques as I have ever encountered in the game. You've heard me say something like that before, so I'll give it a rest for now.

Speaking of Alexanders

Did you notice what a great job former Railer Geoff Alexander and former Lincoln College Coach Joe O'Brien did against Illinois last Thursday? O'Brien is head coach of Idaho State and Alexander is his assistant and late in the 2nd half of their game with the Illini last Thursday, they were ahead by six. Greg Taylor who was at the scene, said they coached a whale of a game!

Well, there's probably lots of other subjects I should weigh-in on today, but I'll wait for another time. Here's hoping that all loyal LDN will have a God-blessed 2007!

Have a great year everybody!!!

[Jeff Mayfield]
Respond to the writer at jeffmayfield@centralwired.com.