The golden years or tarnished copper?
By Lee Cullens

Send a link to a friend
[JULY 1, 2006] There are a good many law-abiding, tax-paying, working stiffs in this country who are burning both ends of the candle just to get by. Basic food, shelter and some leisure time isn't too much to expect when we retire, but the reality of such is fading fast. Social Security has never been a complete answer, but it sure helps when combined with whatever else we might have at the ends of our careers.
Big business isn't much help other than some incentives if we contribute to a retirement savings plan of their choosing, and since they are reducing wages, this seems a bit of a sham. Of those companies that still have their own retirement plans, many such plans are increasingly underfunded. In fact, there is a correlation between the amount of underfunding and executive pay. The loyal, hardworking employee is losing out to the cheap, expendable employee.

For many years now, regardless of the party in power, the politicians have been at an impasse as to how to address the looming insolvency of the Social Security system. The average worker really can't afford higher Social Security tax rates, and the well-to-do find such unpalatable. The political approach seems to be to let Social Security die an agonizing death, especially with the recent immigration reform legislation that would make Social Security benefits available to many tens of millions more in the coming years.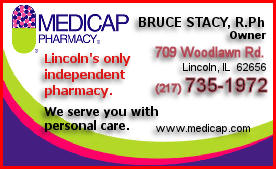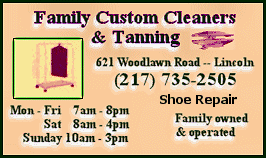 Of course, politicians have no intention of depending on Social Security when they retire, so regardless of what you think they may be doing for you, they are predominantly marching to the drumbeat of big money. This is why you have seen no real airplay in the halls of Congress, or in much of the media for that matter, regarding a solution that even now would go a long way toward solving the problem. The solution is to substantially increase the Social Security tax earnings limit. As demonstrated with retirement issues, though, big money is interested only in how much more they can extract from us.
If you really believe in a democracy, a government of the people, by the people, for the people, then you must take an active role. Think carefully about what candidates have done, not what they seem to say, and make your voice known at the ballot box.
I'm already retired and may be gone before the full Social Security debacle plays out, so it's your retirement we're talking about.
[Lee Cullens, New Hampshire]