Illinois gave Tonya Kay the start she needed to be a superhero

Send a link to a friend
Raw vegan, waste vegetable oil driver, professional dancer, health renegade stars as superhero in national television series
[JULY 25, 2006] CHICAGO -- Beginning this week, Chicago's own Tonya Kay will star on the Sci Fi Channel's first-ever reality television show, "Who Wants to Be a Superhero?" where contestants create their super characters and then get to live their heroic lives on-camera 24 hours a day in hopes that Marvel Comics creator Stan Lee will choose them for the grand prize: immortality in their very own comic book series.
Basing her super character directly on who she is every day, Tonya Kay is a real-life superhero -- television series or not. She is a raw vegan athlete and active member of OrganicAthlete and the Vegan Fitness Team. When not taking the spotlight as a professional actress and dancer who has toured in "Stomp" and trained with De La Guarda, she speaks at health conferences and national festivals as an authority on the green movement. She has also pioneered the cutting-edge workout and instructional DVD "How to Spin Poi With Tonya Kay." She is a fire-spinner, bullwhip artist and an annual attendee at Burning Man. Her fire-spinning talents are showcased on Simon Cowell's "America's Got Talent" this month on NBC.

Tonya Kay began her acting career performing musical theater at Chicago area theaters, including "Jesus Christ Superstar" at Drury Lane Oakbrook, "Jerry's Girls" at Drury Lane Evergreen Park, "The Buddy Holly Story" at The Apollo Theatre, "Finnian's Rainbow" at Theatre at the Center, "Dames at Sea" at Madison Repertory Theatre and "Crazy for You" at Peninsula Players, to name a few. Later, when touring with "Stomp," she returned to Chicago, her favorite city, for a performance reunion. She also began her dance career in the Windy City, teaching tap for Hubbard Street Chicago's outreach program and guest teaching tap and hip-hop at Lou Conte Dance Center as well as many south-side neighborhood studios. She originally studied with Act One Studios on LaSalle Street and is still represented by and working consistently with Shirley Hamilton Talent Agency.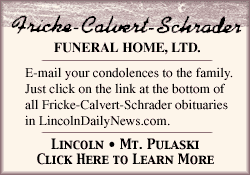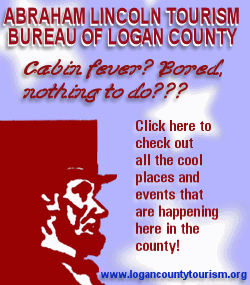 Tonya Kay blends raw fruit smoothies with her low-rider bicycle blender. [Photograph by Jasper Johal]
What makes Tonya Kay a real-life superhero, however, are the lengths this Michigan farm town native goes to in her private life to assure a healthy environment for her and her community: driving her car on waste vegetable oil, powering her kitchen blender with a bicycle and composting organic food scraps in her Hollywood kitchen with the aid of 2,000 pet worms. "I'm not living the green life because I want to change the world," she says. "I'm doing it because it's fun, it's sexy and it feels great to go all the way!"
See how "the creature" represents health renegades everywhere by tuning in at 8 p.m. Thursday to the Sci Fi Channel's "Who Wants to Be a Superhero?" The show runs every Thursday for six weeks.
For more information, visit http://tonyakay.com and http://scifi.com/superhero.
[News release from PineManor401 Connections Marketing]