Central Illinois Economic Development Corp. to reopen Lewistown office

Send a link to a friend
[MAY 9, 2006] Central Illinois Economic Development Corp. Community Action announced that a new location has been found for its Fulton County office after everything was lost in a fire on April 6. The new location will again be in Lewistown, the county seat of Fulton County, but services are available to all eligible residents of the county.
The new location is at 809 S. Main St. in Lewistown. The days and hours of operation will be Tuesdays and Wednesdays from 8 a.m. to 4:30 p.m. and Thursdays from 8 a.m. to noon.

The reopening date will be May 16, at which time staff will resume assisting clients with the essential services CIEDC offers the low-income clients of Fulton County. Chris Alderson, Fulton County community service worker, who is working out of CIEDC's Mason County office at this time, is anxious to move back to Lewistown to assist her clients once again.

Services include an emergency food pantry, USDA federal commodity distribution, information and referral services, All Kids applications, food stamp applications, Department of Human Services diversion applications, FEMA utility assistance, Toys for Tots and holiday food baskets, the Community Services Block Grant loan program, and CSBG Scholarship applications.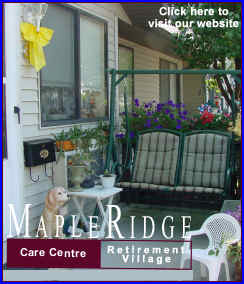 Angela Stoltzenburg, CIEDC's executive director, expressed appreciation to residents of Fulton County for their patience during this time of adversity and for their concern and help.
"One of our CIEDC board members, Linda Hackett, was especially helpful in quickly responding to the scene to support our staff," Stoltzenburg said. "She also coordinated food and donation collection to help restock our food pantry."
[Central Illinois Economic Development Corp. news release]