Composite drawing to aid police search for armed robber

Send a link to a friend
[MAY 11, 2006] Lincoln police now have a composite drawing of a suspect involved in an armed robbery that took place on May 3 at approximately 10 a.m. at the Lincoln Radio Shack.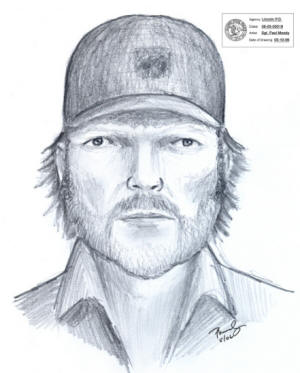 [click on picture for larger image]
The suspect is described as about 6-foot-3, with average build, in his late 30's or early 40's. He was wearing a blue denim hat with an unknown emblem and a brown bill, blue denim shirt/jacket and possibly blue jeans. The gun was described as a black semiautomatic-style pistol.
The victim was tied up in a back room, and the suspect took a small amount of cash and coins that was in a black Radio Shack merchant bag.
The suspect left the store in an unknown direction, and it's unknown what his method of transportation was.
The composite drawing is by Sgt. Paul Moody, forensic artist with the Illinois State Police.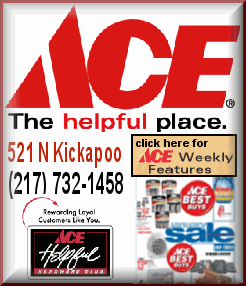 Anyone with any information concerning any crime in the Lincoln and Logan County area is urged to call Crime Stoppers at (217) 732-3000 or contact crimestoppers@lincolnpolice.us. Your information will be kept confidential and you may remain anonymous.
If your information leads to the arrest of the person or people involved, Crime Stoppers will pay you a cash reward up to $1,000. Crime Stoppers has an answering machine to answer your calls. This is to protect you if you wish to remain anonymous (your calls cannot be traced with this machine). You need to let us know how you can be contacted about the incident or you must watch to see if the subject has been arrested. This is so we can make a payout to you.
[Paul Adams, sergeant-detective, Criminal Investigation Division, Lincoln Police Department]