CIEDC staff and board attend ICAA conference
Past president is recognized for commitment

Send a link to a friend
[MAY 19, 2006] Eleven CIEDC staff and board members attended the annual meeting of the Illinois Community Action Association recently. The conference, themed "Time for Change," met April 30-May 3 at the Springfield Hilton and brought together over 30 Community Action agencies from throughout the state of Illinois.
"We had a great experience at the conference learning ways to improve our operations and more about poverty and the issues that make poverty prevalent in Illinois," said Angela Stoltzenburg, executive director of the Central Illinois Economic Development Corp. "It is clear there is no easy fix, but it takes the effort of many programs, individuals and agencies like Community Action to make a difference."

The event was attended by Stoltzenburg; Beth Fleshman, deputy director; Kathy Inman, fiscal officer; and Kathy Shepherd, community service program director, all of Lincoln. Also in attendance were community service staff members Deb Sullivan of DeWitt, Anna Richardson of Bath, Gloria Hackney of Havana and Chris Alderson of Havana. Steve Lobb of Clinton, the new CIEDC board president, attended sessions for board members, and the new vice president, Phib Hedden of Havana, attended conference events, including the Community Action awards presentation.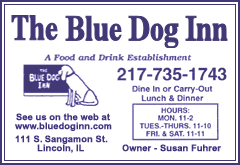 Two CIEDC individuals were recognized at the awards event. Tanya Shores of Fulton County graduated from the certification program for family and community development specialist. The certification qualifies Shores to work with families on a case management basis to work toward self-reliance. There are now almost 800 of these specialists in the Illinois network. Gaila Barcus, past CIEDC president, was also recognized. Barcus, of Piatt County, received the Harry Ring Outstanding Service Award for her work with CIEDC. As president, Barcus oversaw the agency through a transitional time after the loss of a longtime executive director.
CIEDC is a Community Action agency that serves children, elderly, disabled and low-income individuals throughout a six-county service area. For more information about the agency, visit the www.ciedc.org.
[Central Illinois Economic Development Corp. news release]