Main Street Lincoln celebrates National Preservation Month

Send a link to a friend
[MAY 25, 2006] Main Street Lincoln is celebrating National Preservation Month. "Sustain America -- Vision, Economics and Preservation" was chosen for this year's slogan. Seth Goodman, an LCHS senior and National Honor Society member completing community service hours, planned the activities to promote the observance.
Local high school students were given "Historic Travel" brochures highlighting historical places in Lincoln. The walking tour led students to several unique structures and places in the community for a firsthand glimpse into local history.

The week also included several high school students walking the historic route on a cleanup day, aiding in the beautification of their community.

Photos on display in the storefronts of Action Rentals and Logan County Title Company represent "Heritage Education." The photos provide a glimpse of some of the old buildings and places that can be found throughout Lincoln.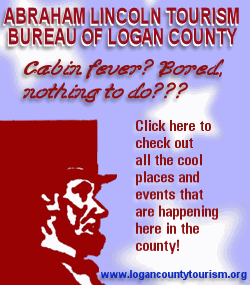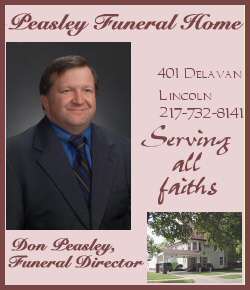 "The Diversity of Preservation" highlights the Kickapoo Indians, who once resided on the grounds now known as Chautauqua Commons. The Kickapoo Indians represent a segment of our diverse heritage.
Today, visitors to Memorial Park, located west of Lincoln, off Fifth Street, will find a few replicas of what the small tents looked like in 1790.
[Main Street Lincoln news release]