Ram Telecom armed robbery

Send a link to a friend
[NOV. 2, 2006] On Wednesday, Nov. 1, at approximately 1:55 p.m., the Lincoln Police Department was dispatched to Ram Telecom, 1275 Woodlawn Road, to investigate a report of an armed robbery.
Victims described a male subject, unknown race, wearing a black hooded sweatshirt, faded blue jeans, black gloves and a Halloween mask.

The suspect fled the store on foot to the south with an undetermined amount of money.

Anyone with any information concerning any crime in the Lincoln and Logan County area is urged to call Crime Stoppers at 217-732-3000 or the Lincoln Police Department at 217-732-2151. Your information will be kept confidential and you may remain anonymous.

If your information leads to the arrest of the person or people involved, Crime Stoppers will pay you a cash reward up to $1,000.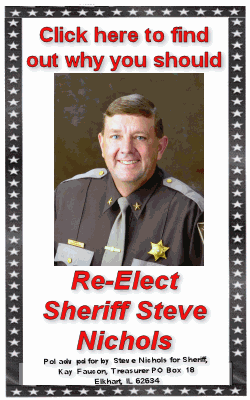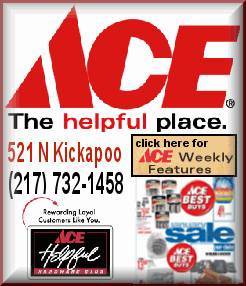 Crime Stoppers has an answering machine to answer your calls. This is to protect you if you wish to remain anonymous. Your calls cannot be traced with this machine.

You need to let us know how you can be contacted about the incident, or you must watch to see if the subject has been arrested. This is so we can make a payout to you.

People with information to report can also use the online form to contact Crime Stoppers or send an e-mail message to crimestoppers@lincolnpolice.us.

[Lincoln Police Department news release]