Friendly downtown Lincoln shops offer warm holiday shopping

Send a link to a friend
Main Street launches campaign to draw out-of-towners
[OCT. 23, 2006] Main Street Lincoln has undertaken a promotional campaign to position itself as a destination for holiday shopping trips.
As an enticement to out-of-town customers, Main Street is offering groups the opportunity to have their photo taken and receive coupons worth $50 at downtown businesses.

Main Street also has published a new brochure explaining the group offer and touting the specialty shops and restaurants in the Courthouse Square Historic District.

The brochure is being mailed to customers of downtown businesses who live outside Logan County. It's also available at the Main Street office and at the Information Station.

The Abraham Lincoln Tourism Bureau has posted the brochure online at its home page at www.abe66.com. Main Street also is notifying news media across the state about the promotion.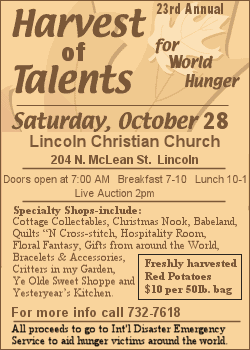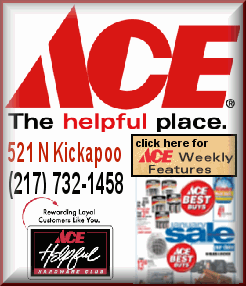 "Out-of-town people love downtown Lincoln -- all the little shops and the friendly people," noted Jeannie Xamis, chairman of Main Street's Promotion Committee. "We have a wonderful downtown. We want to invite others to share it."
"It's good for everyone when we bring in customers from out of town," she added. "They shop here and they eat here, which benefits both the businesses and the city economically."
[Main Street Lincoln news release]