A: The temptation and excitement of video games is difficult for kids to resist. If your child is spending more than three hours a day playing video games, that adds up to over 21 hours a week! That may be more time than he spends reading, participating in family activities -- or doing homework during the school year.
Researchers have found a strong link between screen media use and obesity. Today's children are increasingly at risk of the health problems caused by obesity. Consider that the time children spend using screen media replaces time they could spend in physical activity. Children are more likely to snack, and more likely to snack on unhealthy foods, when they eat in front of a computer or TV screen.
The American Academy of Pediatrics recommends no more than one to two hours per day of quality media time for children. This includes TV, videos and video games.
Here's what you can do to reduce the time your son plays video games:
Establish time limits. Then tell your son what you have decided. It may help to get a kitchen timer. Have your son set it for the amount of time he is permitted to play. When the timer goes off, he turns off his game, too. Remove the controllers to the games if your child breaks your rules.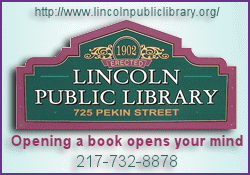 Monitor your son's video game activities. If he has a computer or a television in his bedroom, move it to a more central location.
Hang around. If you're always there curiously watching and wanting to see what your son is playing, he's likely to want to be somewhere else doing another activity!
Provide alternatives to video games. Sign your son up for a summer activity. Get outside for a walk or a game of catch with your son. Do a craft project, play a board game, visit the library or do a puzzle together.
Pitch a "reading tent" in the back yard -- or even in a corner of your living room! Stock it with lots of interesting books and magazines.
For more information about helping children learn, go to http://www.parent-institute.com. To submit your own question, use the form at http://www.parent-institute.com/media/
howitworks.php. All questions will receive a prompt answer by e-mail.
Copyright 2006, The Parent Institute
"Ask the Learning Advisor -- Ideas for Raising Successful Children" is a free, syndicated column from the Parent Institute.