The author -- appearing quietly contrite and speaking of now living a "healthy and integrated life" -- is making the rounds of talk shows. It began with the "Oprah" show on Sept. 19. I decided to pass on that syrupy venue but did tune in McGreevey's Sept. 20 appearance on Fox News' "Hannity and Colmes." Both Sean Hannity and Alan Colmes were rather tough on McGreevey, asking him to explain his betrayal, not only to his wife and young daughter, but to the people of New Jersey.

"You're 1,000 percent right," McGreevey replied to Hannity, when pressed about the injury done to his long-suffering wife, Dina. The ex-governor is claiming his book is totally truthful, despite denials from the Israeli man McGreevey says he had an affair with, Golan Cipel.

Although no one knows how many secretly gay spouses exist, given his former White House aspirations, McGreevey's is the highest-profile case and perhaps the hardest fall to date. While he may illicit sympathy from some or be viewed as courageous for his admittedly forced confession, he still leaves behind two betrayed ex-wives and a closet of corrupt political skeletons. And he is a hot potato for the gay community.

A recent book telling the other side of the story -- that of a wife married to a man living a secret homosexual life -- is "The Truth Comes Out: The Story of My Heart's Transformation," by Nancy Heche, mother of actress Anne Heche. Like Dina McGreevey, Heche was shocked to learn that her husband of 25 years had lied to and betrayed her and their four children for so long. The difference is that she found out about his secret life as he lay dying in a hospital of AIDS in 1983.

Angered and vowing to have nothing ever to do with the gay community, Heche gradually softened her heart, with some divine help. Years after her husband's death, she was confronted with the news of daughter Anne's lesbian relationship with Ellen DeGeneres, and a new wave of hurt and anger almost consumed her. Anne eventually left her homosexual life and is now married, with a son.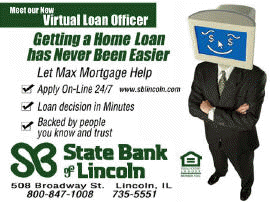 Nancy Heche, now a Christian counselor, has managed to come to a place that many find impossible: She has learned to forgive the gay community, respect homosexuals and acknowledge their difficult journey while holding on to her faith viewpoint. Still, she admits she remains in the process of fully forgiving her husband.
Heche apparently was not infected with the HIV virus, fortunately. It is this danger that angers and harms unknowing straight spouses of bisexuals or homosexuals the most. Was Dina McGreevey thoughtlessly exposed to the virus?
McGreevey has two daughters, one from his first marriage. How they will react to his revelations remains to be seen. Heche's children all suffered greatly, and two of them, including Anne, were moved to write their own books.
While many secret gays, married or not, will remain in the closet, we can expect to see more tortured spouses coming out as the gay movement seeks to become more mainstream. Gay rights activists would love to use such paragons of (delayed) honesty as examples of why marriage rights should be granted to homosexual couples. Will it work? We'll see. The gay community still has a lot of housecleaning to do, and McGreevey may turn out to be one of their cobwebs.
[Debbie Thurman]
Debbie Thurman is a freelance journalist, author and family mental health advocate who writes from Monroe, Va. Her e-mail address is debbie@debbiethurman.com.