Enter the LDN Gas Card contest and win a $50 gas card.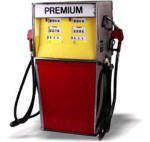 It's easy to enter and easy to win!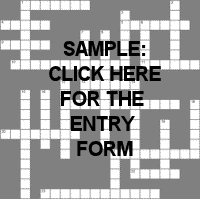 For complete contest rules click here.
12 weekly contests, 12 chances to win.
This contest brought to you by Lincoln Daily News
and these fine sponsors: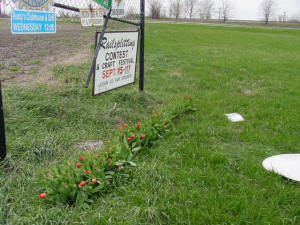 Red tulips planted at city gates:
Lincoln Community High School teens participating in Red Ribbon Week last October planted a spring reminder. Red tulips that withstood a beating of high winds and below-freezing temperatures began blooming just in time last week for Alcohol Awareness Month.
[pic by Jan Youngquist] click on picture for larger image

---
Other News...


This sponsor spot available. Please call Karen Hargis,
737-7418!


LDN publishes all obituaries free of charge and accepts pictures for obits free of charge. The full text of the obituaries is available online free of charge in Logan County and across the world. E-mail condolences are available from subscribing funeral homes. Ask your funeral director to make sure the obituary of your loved one is placed in Lincoln Daily News.
Holy Family Catholic Parish announces 'A Vision for the Future'

Unseasonably cold weather continues

Sixth-warmest March on record

Gov. Blagojevich traveled through Illinois this week to promote his plan to provide every Illinoisan with access to affordable health coverage, boost funding for education, provide property tax relief and fix an unfair tax system

Facts about the proposed Illinois gross receipts tax

Governor picks a fight; working families take the hit

Court news

Marriages

Dissolutions

Washington passes first state ban on decaBDE -- boosts similar Illinois bill

Lincoln blood donors

Book review: 'The Importance of Civility' wins the 2006 Pinnacle Book Achievement Award

Science fiction, foreign films, satire and music all part of 2007 'Ebertfest'

Home Country: Caution when using humor: It may travel